Three Water Well Maintenance Tips For Better Water in Washington Twp, MI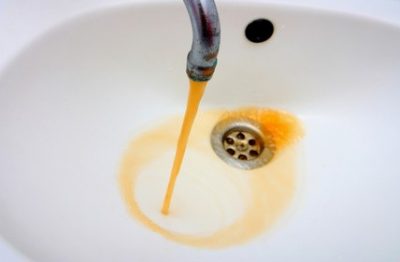 Water wells and water pumps, like other machines, demand maintenance. Washington Twp, MI homeowners must conduct regular well and water pump checkups. This will help avoid unforeseen trouble. For instance, when homeowners in Washington Twp, MI do not pay attention to water wells, the water pumps become faulty.
Similarly, minor issues neglected for long can result in issues such as spitting faucets or an irregular supply of water. This is the reason behind a spike in electricity bills. As experts suggest, Washington Twp, MI homeowners should check their water wells from time to time if they do not wish to encounter unwanted trouble. In this article, we will share the top three tips for water well and pump maintenance for Washington Twp, MI homeowners.
Hire Professionals for Water Well Inspection
Changing weather in Washington Twp, MI and over-usage can damage well components. If a mechanical component is damaged, your well is likely to give signals like unfamiliar noises. These tend to affect the home's water supply and the electricity bill.
This is why Washington Twp, MI homeowners with private water wells must get the components of water well checked. You can surely do this task by yourself. But we recommend a professional to do this as checking mechanical parts involves checking running pressure flow as well as conducting water tank tests. As normal homeowners lack experience when it comes to component inspection, it is better to let the experts take over.
Go For Water Testing
Regular testing of your well's water quality is essential in maintaining a safe and trustworthy source of water supply. Testing will reveal whether the quality of water being supplied can be trusted. It will also uphold the existing problems.
For Washington Twp, MI homeowners, annual water testing is the ideal way to figure out common issues like insect infestation and ground flooding. Annual water testing is also the easiest way to figure out the presence of microscopic contaminants in your home's water system.
Wondering how to do water testing? Just ask the experts to do it for you. Once they have visited your home, they are going to recommend the necessary treatment.
Manage Hard Water As Soon As You Can
Hard water may not be a significant health concern but it can cause skin irritations. It is more than a mere nuisance as it is not good either for water well pumps or water wells. This is because it leads to long-term corrosion of your plumbing pipes. With time, the corroded pipes can leach toxic metals and chemicals into the water. Luckily, the hard water issue is not a major concern. All you need to do is take guidance from an expert.
Concluding Thoughts
Maintaining water wells and water well pumps is not challenging. All you have to do is pay attention to water wells. We hope the handy tips shared in this article will keep your water well clean and the water supplies safe and healthy. If you want to know more, get in touch with us!
Give Ries Well Drilling Inc a call to answer any questions you may have about well water drilling, well water maintenance, or anything well water-related. We can be reached at (586) 784-9516!
We provide Water Well Drilling Services in the following Michigan Counties: