The Guidelines for Cleaning Your Private Water Well in Macomb County, Michigan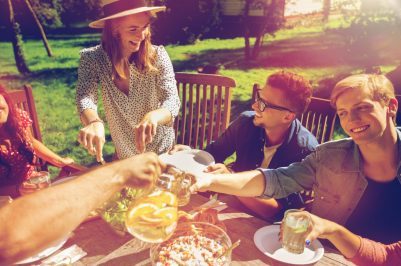 Clean water is essential. It is the element in everyone's life that is not taken for granted or ever compromised in quality or necessity. Currently, many Macomb County homeowners have made the transition to having their own private water wells to help assure themselves of the quality and availability of their domestic water.
Once a Macomb County homeowner has installed a well on their property, he or she is secure in knowing they have clean water available. By taking good care of their wells, and thoroughly regularly cleaning them, they are assured that the water their family consumes does not contain any contaminants or bacteria. This contributes greatly to a family's quality of life. It is very comforting to know that the water you drink is clean and safe.
Why should Macomb County well owners clean their wells?
Private water wells are not maintenance-free by any means. Granted, if routinely serviced by a professional water well expert, they do not require a great deal of time and attention. But they must be cleaned thoroughly and correctly. Bacteria and contaminants can find their way into the water supply. This can cause all sorts of illnesses and disruptions.
What do Macomb County well owners need to know about cleaning their water wells?
The first thing to know if what type of well you have. If the well is dependent on groundwater or water that is shallow at the main water source, the well was likely manually dug and isn't considered deep. This kind of well that is dependent on groundwater is called surface water well. If you have a surface water well, it needs to be decontaminated regularly to sustain safe, clean drinking water.
Use chlorine to clean your well. Chlorine is used most often because cleaning the well should be focused on killing any and all bacteria. Essentially you need to bleach the plumbing system in its entirety – don't just pour in the chorine and call it good. You must make sure all contaminants and bacteria are destroyed during the thorough cleaning process.
This is something that you should not take on yourself. Have a professional water well company clean your well in Macomb County for you.
Experts have the equipment, knowledge, and experience to properly and completely clean your well. A professional water well expert will clean your well in a specific manner with the correct supplies and tools. They need to first open what is called a hose bib so that they can actually detect the scent of bleach.
Then each tap is opened to allow for the scent of bleach to surface in those areas. After the entire water well system is bleached, water well cleaners who are skilled in this service spray the water well's interior casing. This is how they ensure all contaminants and bacteria have been annihilated.
As the final step in the process, a flushing process is conducted. This is how the bacteria and the bleach are dissipated completely. By flushing both out of the water, the water supply is guaranteed to be clean.
Give Ries Well Drilling Inc a call to answer any questions you may have about having your Macomb County, MI Water Well cleaned. We can be reached at (586) 784-9516!
We provide Water Well Drilling Services in the following Michigan Counties: