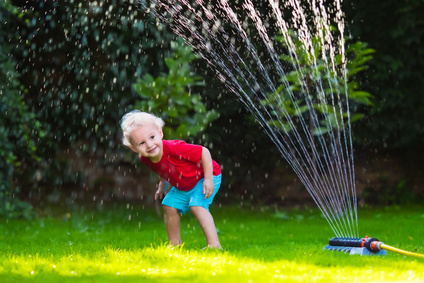 Are you still uneasy about the switch from public utility water to your own personal water well? There are many suspicions out there regarding the legitimacy of having a water well for your home, but there are many benefits that some people forget to mention. These benefits include improvements in your lifestyle and your finances.
You'll also receive great customer service from a professional Armada well drilling company. You'll enjoy the peace of mind knowing you are in control of the quality of your water instead of having to rely on a yearly report from the public utility provider. Here are four ways a personal water well truly benefits your life.
1. Enjoy Cleaner Water
The main reason many Macomb county homeowners and commercial properties switch over to personal water wells is because they want truly clean water.
Every water well is installed with a high-quality water pressure pump and filter. The filter does an extraordinary job of preventing chemicals and metals from getting into your water. For example, a filter that prevents iron from getting into your water will allow you to enjoy fresh, clean water that won't change color, smell, or taste odd.
Public water utility companies don't bother to filter your water, but an Armada professional well drilling company will make it a priority.
2. Save More Money
Another reason to switch to a personal water well is to save money. Monthly water bills can fluctuate to extremely high rates and put a business or a household between a rock and a hard place. Having a personal water well installed by a professional well drilling company takes those monthly bills out of your life. Your water well is yours and yours alone.
Think about how much you've paid for water over the years and that's how much you'll be saving with your own water well.
3. Get Fast and Efficient Help
Tired of waiting for a plumber to come to your rescue or for the public utility service to get to your water problem when it's convenient for them? Why not have an Armada well drilling company by your side whenever you have any questions, concerns, or problems?
Personal water wells are durable amenities, but nothing is perfect. It's important to make sure your well drilling contractor does maintenance checks and repairs as soon as needed.
This is one of the greatest benefits to owning your own well. You'll have personalized help from a well drilling company that will give you the full details of what the problem is and how to solve it.
4. Knowing Your Water Better than Anyone Else
When you get your water well installed, you'll be happy to know that your professional well drillers will take the time to thoroughly test your water and let you know what is in it. You'll have full awareness of what you and your household or fellow employees are drinking.
Every home and business should have safe water as part of their amenities. Having a personal water well installed is the best way to achieve that.
Hire an Armada Well Drilling Company
If you are looking for an Armada well drilling company that you can rely on, contact Ries Well Drilling Inc. today . We extend their services throughout Macomb, St. Clair, Oakland, and Lapeer Counties.
Call Ries Well Drilling Today! 586-784-9516
Are you searching for a Port Huron well drilling company? Check out our article: Port Huron Well Driller Lists New Year's Resolutions For Your Water Supply