3 Benefits of Using Constant Pressure Water Systems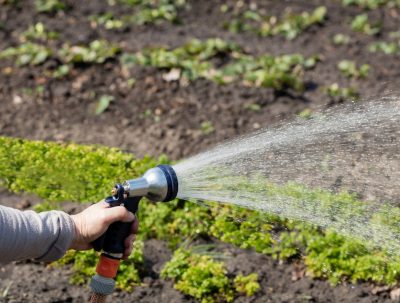 One of the worst things about a water well, is the slow water pressure that it has to offer. Traditional water pumps simply cannot produce a pressure, which is enough to fulfill the needs of an entire household. The pressure completely dies out when multiple faucets are working at the same time. However, with a constant pressure water system you do not have to worry about low water pressure.
Let's talk about 5 key benefits of installing a constant pressure water system.
1. Can Handle High Demand
The amount of water needed in a household is great. For a conventional water system, it is difficult to maintain the pressure when multiple faucets are at work. While you take a shower, the water pressure can suddenly drop when someone turns a tap on or flushes the toilet. A constant pressure water system makes sure that the water level in your tank remains stable and all the appliances get their adequate share of water.
2. Efficiency
A constant pressure water system not only ensures adequate supply of water to all the faucets, but also helps in water treatment systems. Low water pressure, acts as a hurdle in water treatment and water softening systems. Those systems need a stable water pressure to do their jobs properly.
Other than water treatment systems, irrigation systems too require a constant pressure of water. With low water pressure, your sprinkler will never be able to spread the water adequately to all parts of your lawn. This will result in dry areas which will then take form of dead spots, thus giving your lawn a dry and dead look. On the other hand, a constant pressure water system ensures adequate supply of water thus allowing you to have a rich and green lawn.
3. Saves Time and Energy
One of the best things about using a constant pressure water system is the less amount of space it requires. Such a system has a much smaller tank than a standard water system and does not occupy and larger area. Also, it allows the appliances to work more efficiently thus a lot of valuable energy can be saved. A constant pressure water pump also helps save money. The speed of the pump depends upon the volume of water required. If you require less water, lesser energy will be used and consequently you won't have to pay for heavy water bills.
A constant pressure water system is a necessary component of the daily household activities. Not only does it ensure an adequate supply of water but also saves space, time and money.
We hope you have found the above-mentioned tips helpful and useful! If you have more questions regarding constant pressure water systems, contact RIES Well Drilling now! We can be reached at (586) 784-9516!