Will My Water Well Freeze Over This Winter? Ries Well Drilling Explains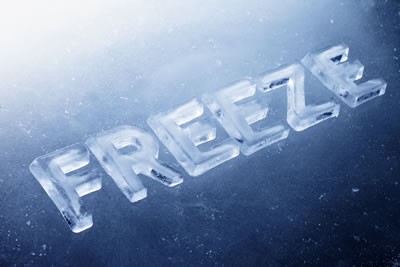 One major concern many people Michigan have when it comes to water wells is the issue of freezing. We hear these questions often – "Will my well freeze? What can I do in a situation when it is frozen? Will I be able to get water?"
There are a lot of misunderstandings going around that might turn you off from getting your own water. But rest assured, a water well will provide fresh, clean water all year round. If you're still worried about frozen water, especially when winter is approaching, read on to find out more.
Water Well
Modern wells are bored extremely deep. At this depth, water and more importantly the water supply line is buried way below the frost line which is 32-48 inches deep. Most shallow wells, although not recommended for safety concerns, go beyond these depth thresholds.
Piping
While well water itself is not likely to freeze, it is true that supply pipes are more susceptible to the cold. Frozen water well pipes are often attributed to poor design and installation by the contractor.
At Ries Well Drilling we only use the highest quality of pipes, as well as top-grade insulation to make sure water is always flowing even when it's cold out.
Wellhead
Wellheads are also susceptible to freezing because they're located above ground. The good news is there are many proven methods to prevent this from even being a possibility at your home.
Proper insulation will do the trick. Wellhead insulation is specifically designed to endure brutal cold and keep the wellhead within adequate temperatures.
To make extra sure that the wellhead will make it through rough winters, it's a good idea to keep it covered. In the event you leave it uncovered, use a heat producing object such as a hair dryer to thaw it out.
Freezing Prevention Tips
Aside from protecting the equipment, here are a few more things you can do on your own:
Allow a small warm water drip to keep pressure on both hot and cold water
Use heat cables or heat tapes: this method attaches to pipes themselves and heats them up making sure pipes stay warm
Use a freeze cap for outdoor faucets
Check water well pump for any issues, and be proactive
Keep your interior temperature above 70 degrees. This is the ideal temperature for preventing frozen pipes
Have pipes professionally inspected before the day of the first expected freeze
Freezing well water is a highly preventable problem, and rarely occurs if the well is drilled and installed by qualified professionals. And that's the kind of team we have here at Ries Well Drilling. Our family-owned business has been servicing Macomb, St. Clair, Oakland and Lapper Counties since 1983. We have built a reputation for professionalism and quality work.
I Need the Best Well Drilling Company in Macomb County, MI!
Whether you're looking for help with a new installation or just need help to prepare your water well for winter, we're happy to help. Give us a call today at 586-784-9516.
We provide Water Well Drilling Services in the following Michigan Counties: