Why Franklin Constant Pressure Systems Are the Best for MI Wells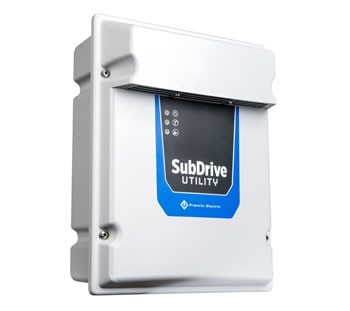 Gone are the days of lowering a bucket with a pulley. Modern water wells are made by drilling into the water source and using pumps to get the water out. Getting water from these kinds of wells is even more convenient because of constant pressure systems.
Constant pressure systems do exactly as the name suggests: they control water pressure so that when the water enters your household, it will flow at a consistent rate even when the conditions at the source vary.
While there are many great producers of constant pressure systems, we only work with what we believe is the best for our clients. And when it comes to water pressure, the Franklin Constant Pressure System is our top choice. Read on to learn how Franklin sets itself apart from the competition and why it has become an industry leader.
Emphasis on Safety & Troubleshooting
Franklin models come equipped with innovative features like surge protection, overheating controller, and broken pipe protection. Franklin makes sure to minimize the potential for problems by being able to detect any issues early. When problems do occur they are easily diagnosed, and ready for repair.
Ease of Installation
Franklin constant pressure systems are not in the business of making things confusing. They are in the business of creating high quality, innovative products to help homeowners and businesses alike have fewer problems with water flow.
They keep things simple when it comes to parts and installation. A Franklin constant pressure system can even be installed in existing plumbing so you won't have to redo your pipework.
Wide Range of Settings
It's your water so you should be able to choose how you want it to flow. A constant pressure system can be set to meet the various demands of different households. With a PSI range of 25-80, it can accommodate your needs easily.
Quiet Operation
Franklin has found a way to create a system that minimizes much of the noise of other products. For those who don't want to hear loud pumps turning on and off all the time, the constant pressure system from Franklin is for you.
More Efficient Than the Competition
Even with all of these features, Franklin's systems are among the most energy efficient available. You can enjoy all the benefits of your water well and consistent water flow throughout your household without worrying about how much it will cost you on your power bill.
Here at Ries Well Drilling in Southeast Michigan, we recommend Franklin Constant Pressure Systems for all of our constant pressure contracts. When it comes to reliability, efficiency, and ease of use, they stand out among the rest.
I Want More Information on a Franklin Constant Pressure System for My Michigan Water Well!
If you're interested in getting a Franklin constant pressure system installed in your home, please contact Ries Well Drilling. We are a premier well drilling company that's been servicing the Metro Detroit and surrounding areas for decades. For any water well-related concern, be it installation, maintenance, or other services, we have you covered. Give us a call today at 586-784-9516.
We provide Water Well Drilling Services in the following Michigan Counties: