Why Choose Constant Pressure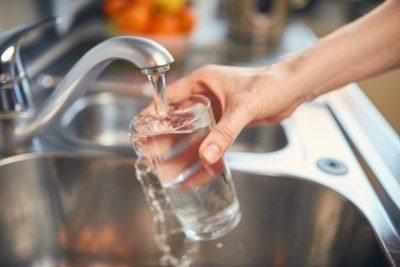 When thinking about which pump to use for your residential well, you may have had a constant pressure water system suggested to you. But what exactly is a constant pressure water system and why is it better than a conventional water well? Today we're going to answer those questions for you and explain the benefits of adding a constant pressure water system to your well.
A constant pressure water system is an electrically controlled well that provides smooth control for your residential well. Here at Reis Well Drilling, Inc., we're proud to offer you the Franklin Electric Constant Pressure Water System. But again, why choose this over a conventional well? Here are some benefits to help you decide if a Franklin Electric Water System is the right fit for you and your family!
Design Promotes Consistency.
A constant pressure water system provides a more uniform supply of water than a conventional water well. Conventional water wells run at a constant speed and deposit that water into a storage tank for use. A constant pressure water system uses an electronic controller to take continuous water samples to determine the pressure throughout the pipes. It then sends signals to the motor to speed up or slow down the water supply in order to give you the water that you need.
Helps with Low-Pressure Problems.
A common problem that residential well users face is low-pressure problems. With a constant water system, you have a more regular flow of water, eliminating those low-pressure problems. The electronic sensor ensures that you're getting the water pressure that you need, no matter how many appliances are in use. Having appliances using the correct water pressure can even help extend the lifespan of your household appliances by avoiding mechanical issues caused by low water pressure over extended time.
Cost Efficient System.
The initial set up of a constant pressure water system is often cheaper than a standard water well. If you already have a standard well and wanted to switch over, Franklin water systems work well with existing tanks, eliminating the need for new construction. Due to the design of the constant pressure water system, there's less stress on the system itself when it runs. This is because of the electronic sensors that check the system to determine that the water pressure is at the correct level. Oftentimes owners get longer use out of the pump and spend less on repairs than those who use a conventional water well.
Reliable.
Constant water systems don't have the same problems as conventional wells may have. Conventional wells run constantly which can clog up the pump with excess sand and silt. Constant water systems can run water through the pump with less force, avoiding clogs and equipment failure.
Hopefully hearing about the benefits of a constant water pressure system make you feel a little better when it comes time to decide whether or not you'd like to switch to one! If you feel like the Franklin water pressure is a good fit for your family, reach out to us at 586-784-9516. We proudly serve the Macomb, Oakland, Lapeer, and St. Clair County areas for all your well drilling and servicing needs.