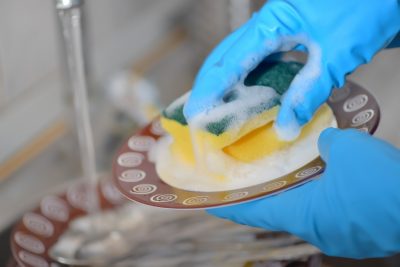 Clean water is the fuel for life. Fortunately, many St. Clair, MI homeowners are well aware of this fact, and hence, they've installed their own water wells to get access to clean drinking water for themselves and their families. However, St. Clair, MI, homeowners must remember that they must maintain their water well to restrict the germination of harmful bacteria inside the water system.
Here's what can you do to ensure a clean water drinking system.
Treat Contaminated Water with Chlorine
St. Clair, MI homeowners already know that water wells need proper maintenance. Regular cleaning of the well is one of the main steps in the maintenance process. Bacteria and other contaminants can inevitably enter any home's water supply. Therefore, St. Clair, MI homeowners must clean their wells regularly to keep such contaminants in check which pose great health risks.
The most desirable and easiest way to clean water well is through chlorine. Chlorine is known to be an effective cleansing agent against bacteria and other contaminants. Cleaning with chlorine is simple, as all you've to do is to put some chlorine inside the plumbing system and allow it to remain there for a while. Chlorine will do the rest itself. You must however keep in mind that chlorine must be used in very little amounts. Experts suggest keeping 1 part Chlorine solution to treat 100 parts of water. An appropriate quantity will effectively kill all the bacteria while also keeping the water good for consumption.
Why Hire St. Clair, MI, Water Well Cleaning Professionals
Cleaning water well with Chlorine is a delicate process that cannot be done by everyone. Therefore, being a St. Clair, MI homeowner, you're advised to do the cleaning only if you're experienced or having the required confidence. As discussed above, the quantity of Chlorine must be adequate enough to make it work optimally- for little quantity would be ineffective, while too much of it will compromise the water quality.
The best strategy to undertake this tedious task is to hire a St. Clair, MI professional. Evidently, a professional would have proper knowledge and expertise to clean the water well. They also keep all necessary equipment, if in case they are needed. Further, a professional will not only disinfect the system but will also be able to tell you if there is a problem with any component.
The most effective tool that St. Clair, MI professionals keep is a hose bib, which can efficiently examine the scent of bleach. Using this tool, professionals detect the scent in taps to ensure that the chlorine has effectively dispersed across the system. After examining, the experts spray the inner casing of the water well. The spraying reassures the removal of bacteria and other contaminants. The final step in the process is the flushing process which guarantees the flow of safe, pure, and healthy drinking water.
To Conclude
Cleaning water well requires a good amount of expertise and experience. This task needs to be done with the utmost care so as to ensure access to pure drinking water. So, if you're a St. Clair, MI homeowner, you need to seek out professional help to ensure the proper cleaning of your water well.
Give Ries Well Drilling Inc a call to answer any questions you may have about well water drilling, well water maintenance, or anything well water-related. We can be reached at (586) 784-9516!
We provide Water Well Drilling Services in the following Michigan Counties: