3 Questions to Ask Yourself Before Installing a Water Well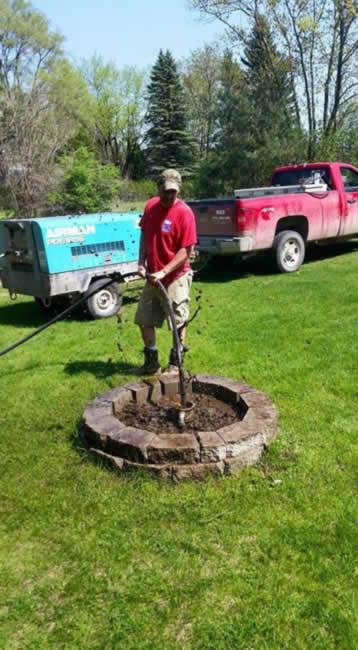 A water well can grant you unlimited water for your home and increase your property value. Well drilling seems like a daunting task, but it is beneficial. There are just a few things you need to keep in mind for your safety, health, and state of mind before you jump into this sort of project. Professional well drilling companies will do the heavy lifting for you and will ensure you obtain a well-working water supply.
To determine if a water well is right for your home, here are a few things you should consider before installing a water well at your residence:
Hire a Well Drilling Professional or Do it Yourself?
Although there are ways to do water drilling on your own, you may not be able to afford the money and time needed to create your own well. In addition to knowing the correct process, there are a variety of heavy-duty tools that demand professional training for this sort of work. If you want to save money and enjoy a properly installed well, it makes more sense to invest in a professional well drilling company. Instead of buying a variety of drill rigs that you aren't trained to use, they'll provide an estimate and will do the work for you. For the sake of your safety and your wallet, considering a professional's touch is a good idea.
What Kind of Well Service Do I Need?
You want to make sure that a professional well drilling service knows the well drilling process. Don't be afraid to ask if their equipment is well maintained and up-to-date and that they're aware of what kind of soil they're digging into. Your local well drilling companies should know the environment well enough to consider where they should dig and how deep they need to dig until they reach fresh water.
The company you select should also know about water pressure. When you have your own private source of water, you'll want to make sure it flows properly to your home. A professional well drilling company will let you know how deep they'll need to dig so you'll have adequate water pressure in your home.
Will The Well Water Stay Safe?
Having the proper equipment isn't enough to create a functional water system. You'll also need to monitor the color, smell, and taste of the water to ensure it is safe for your health. That is why hiring a professional to provide maintenance checks is a smart idea if you aren't sure how to check your own water.
Contact a Professional Well Drilling Company
Well drilling can provide you with plenty of water, but it comes with a lot of responsibility. If you're still on the fence about doing all that work yourself and you happen to live in Macomb County, Michigan, contact Ries Well Drilling Inc. for more information about water well installation.
Call Today! 586-784-9516