Well-drilling Tips For Your Lapeer, MI Home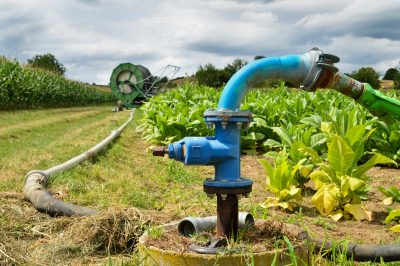 Digging a water well on your new Lapeer, MI property may seem like a huge investment of your money, effort, and time, but there are numerous benefits of having a new well. With a new well at your disposal, you'll not only have cleaner water, but will also save quite a lot on utility costs. Even though your initial investment may be high but your monthly water expenses will be cut out almost entirely! What's more, you'll save on tax and enjoy clean and safe drinking water.
But before you can dig a water well in your Lapeer, MI home, there are a couple of things you need to know. First and foremost, it's worth noting that the prospect of drilling a well can be an overwhelming task. And there is a lot more to it than just finding the best well-drilling contractor. So today in this post, we are going to provide you with everything you need to know about the process of drilling a well in Lapeer, MI county.
Apply for a permit:
In Lapeer, MI, you can only drill a well in your home or property after acquiring the necessary paperwork from the local government office. And this implies that before you even think about hiring a contractor, you first need to schedule an appointment with your local government officials and ask for permission. What's more, you'll have to talk with a professional who handles water permit issues and have them explain to you in detail, the type of permit you need to make an application for. Of course, if you have other more important commitments, you can seek the help of a professional. He will not only explain to you all your local water well drilling regulations as well as procedures, but will also help you apply for the permit.
Even though the whole process of getting a permit can be a tedious task, you should know that digging a water well on your property without permission from your local government can land you in serious legal trouble!
Inquire from a professional whether your property is fit for water well!
It is imperative to note that besides acquiring a permit, you'll also need to have your property assessed by a professional to gauge whether your property can actually have water well. In this regard, if the professional opines that the well dug on your home will run dry at some point, then you'll have no option but to stop the drilling work altogether. After all, you don't want to spend huge amounts of cash on a well only to later realize the water table underneath your home is relatively low.
It is also important to have your well drilling professional examine the water underneath to see if it's suitable for consumption. In this respect, if the water is deemed not good, the whole well-drilling process will need to be stopped. If you are not willing to work with a professional, you may consult your neighbors and ask whether a water well worked for them. Of course, if it worked for them, there is a huge possibility it will work for you as well.
As you already know, well-digging is a task that demands both time and money. In this respect, you spend a few days searching for the best contractor and will also part with huge sums of money in payments. As a result, you want to make sure you find the right professional who will not only assess the quality of the water underneath your home, but will also get it right the first time!
Give Ries Well Drilling Inc a call to answer any questions you may have about water well drilling, fixing or maintaining your water well water. We can be reached at (586) 784-9516!
We provide Water Well Drilling Services in the following Michigan Counties: