Water Wells: The Ideal Solution for Your Rural Water Needs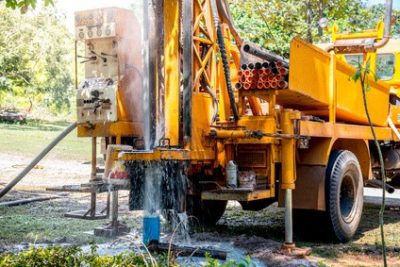 As a Michigan homeowner, your property is your own little piece of paradise. This is especially true for those who live in the country. Far from the hustle and bustle of the city, a rural property offers great views, a comfortable atmosphere, and a certain charm that can only be found in nature and away from the concrete jungle.
However, some things that are taken for granted in the city may not come as easy in the countryside. Depending on the area, running water may not be a given. It could be that no company serves the area, or you don't like the options the city or county provides. If you're currently dealing with this issue, consider a water well.
A Private Source of Water
You may think that having to get your own water source is a hassle, but it's actually a lot better than relying on a utility company. If you think about it, having a private water source that is used exclusively for your needs should be the norm. After all, it's a resource that no one can live without.
A private water source means that you control what goes into the water and how it is treated. You also say goodbye to a monthly water bill because you own the water outright.
More Than Clean Enough to Drink
Water from a well comes from underground sources called aquifers. Since it's a natural source of stored water, an aquifer is not exposed to the typical pollution that municipal water sources are exposed to.
What's more, a modern water well comes built with filtration systems to keep the water coming out of faucets clean and safe. The water also goes through periodic testing. The condition of the water is constantly monitored so that you can be sure that no contaminants are present.
Convenient and Abundant
Since a water well is under your control, you won't experience any disruption of service because repairs to the water line are being done by the utility company. Your water will always be ready for use when you need it.
If you're worried about running out of the water, don't be. The groundwater is naturally replenished all the time. Also, aquifers usually hold more water than what is typically needed by regular households. In the majority of cases, there is just no way for it to run out even if you tried.
Installed by Professionals
While the water may not be coming from a utility company, that doesn't mean just anyone can build a water well. The modern wells that we're talking about here are installed by professionals so you can expect the best quality in the system.
Well drilling contractors such as Ries Well Drilling provide installation, repair, and maintenance services to those seeking to have a reliable water source when utility companies can't deliver. With decades of experience behind us, we're a company you can trust for your water needs. Give us a call today to find out how we can help you.
We provide Water Well Drilling Services in the following Michigan Counties: