5 Things to Remember About Drilling Water Wells in Oakland Township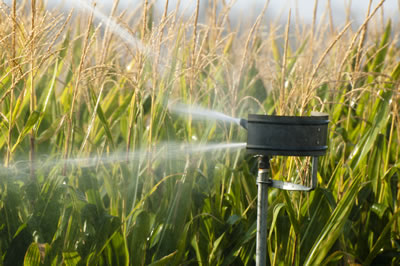 There are many reasons why someone would be interested in setting up a water well on their property in Oakland Township. One reason, in particular, is that they're in a relatively remote area. Think of a farm that may not have access to more common water supplies. They definitely need a reliable water source to use for their daily operations.
Setting up a water well is a straightforward process, but it requires time, planning and expertise. In fact, drilling a well in Oakland Township is almost impossible to do without assistance from a water well drilling company. If you've been thinking about getting your own water well in Oakland Township, here are a couple of things to remember.
Water wells in Oakland Township need preparation.
Depending on the condition of the property, installing a water well may take more than a day. Make sure you've set aside the time and resources for the project. Since contractors will be working on your property, you want to be available if they need anything from you. If you wish, you can even supervise the drilling and installation process to make sure your requirements are met.
Water wells in Oakland Township should always be drilled by a water well drilling company.
It may be tempting to try and do this by yourself or with your own team but do note that this should be done by trained experts. With the help of trained professionals, you can avoid mishaps and save yourself from the cost of correcting them. Additionally, once they're done with the drilling, the work will be insured so that any issue that arises will be addressed.
Water wells in Oakland Township require maintenance.
Once the water well is setup and ready to use, keep in mind that it will still need some maintenance. Every once in a while, you'll need to have your water well system checked to make sure everything is in proper working order. The pipes, pumps, filters and everything else must be inspected.
Luckily, this is a simple and easy process. The water well drilling company you worked with for the installation will most likely be the ones you go to for maintenance checks. They will keep your system functional so that you can continue to enjoy your personal water well.
Water well modifications in Oakland Township should be approved by experts.
It's not a good idea to modify the water well system on your own. Other than the risk of damaging the system and needing repairs, there are regulations that you have to follow. Your system should only be serviced by certified well drilling professionals. They're the only ones that have the qualifications and credentials to do the job.
Water wells in Oakland Township are good investments.
Apart from the initial investment, you only have to put money on its maintenance. You can enjoy all the benefits and perks from this water system for many years. By controlling your water source, you can ensure that it's clean, safe and always available. And you won't have to worry about monthly water bills, either.
For more information on water well drilling in Oakland Township / Oakland County
If you want to know more about getting a water well installed on your property, get in touch with Ries Well Drilling. They've provide water well drilling in Oakland County for over 30 years. Call them today at 586-784-9516.