4 Benefits of Having Your Own Personal Water Supply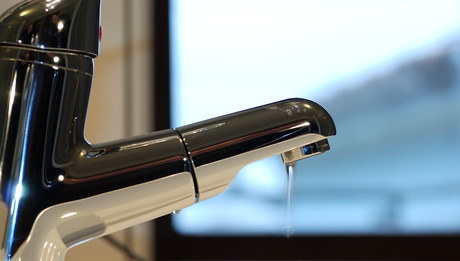 When you invest in drilling a water well on your property, you can look forward to a variety of benefits. Water is obviously essential to our lives and having access to it is just as important as consuming it. Whether you live in an urban or rural area, you can still take advantage of the benefits that come with owning your own well. And it's not just about the health benefits, but the financial ones too. If this is something you're interested in, contact a professional well drilling service. You can discuss the great things to look forward to with having your own well.
1. You're Free from Local Water Services
Say goodbye to month-to-month bills. As stated before, the advantage of having a water well is financial. Investing into a high-quality well will save you money and relieve stress in the end. Your money will only be needed for well maintenance after it is installed.
2. Personal Water Source = Safety
Not all municipal water sources are unreliable, but due to the way water is transferred throughout a public system, different types of contaminates can hitch a ride on their way to your home. Filters can help, but the best way to steer completely clear of public water hazards is to have a well. Of course, water cannot be 100% pure, but you'll see, smell, and even taste the difference when you finally have water from a well.
3. Professionals Will Be There To Help
Contact with a professional well drilling company allows you to build a personal relationship with the people that know your water. Each state and county is required to give a report on the status of its water supply. You can double check the report by talking to someone who you can do their own tests too. The nice thing about this is that they can personally explain the results. That way, you'll know your water as well as the professionals do.
4. You'll Have Control of Your Water Pressure
Have you ever lived in a house or apartment that had poor water pressure? It can make showering, cleaning, and other water related duties very frustrating. When your water comes from a public source, you need to go through the trouble of contacting your landlord or your water company to see how it can be fixed. Even then any results will probably take a while.
When you have your own water supply, you have control of your water pressure. Your well drilling company will discuss with you in detail how your water pressure will be just right. The same goes with temperature control.
Consult with a Professional Washington Twp Well Drilling Company
Talking to a professional about having your own well increases your security, health, finances, and peace of mind. All around benefits will occur from this investment. If you're a Michigan resident ready to look into having your own personal water source, you can contact Ries Well Drilling Inc. today.
Ries Well Drilling is a Washington Twp well drilling company located on Van Dyke, just south of 30 mile.
Call Today! 586-784-9516