Top Three Things Port Huron, MI Homeowners Must Know About Water Well Installation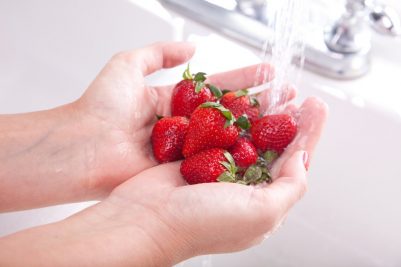 While some decisions are simple and can be made without putting much thought, some, especially home-related decisions (specifically the more complicated and technical ones) can be made when an individual has all the knowledge and information needed. Lack of knowledge and information can lead to making a wrong and impulsive decision. More importantly, Port Huron, MI homeowners must know that when homeowners do not understand the task they have allocated to any professional, the person can even get away despite doing a poor assignment.
A wonderful example is water well installation. Most Port Huron, MI homeowners planning to install water well in their home know barely anything about the process. So, they trust a professional to carry out the entire process and eventually become disappointed with their installation work. This article is our attempt to help those Port Huron, MI homeowners who are planning to get a private well installed but do not know anything about the installation process. Here are a few things that Huron, MI homeowners must take into consideration:
#1 Water Well Professionals Must First Assess The Perfect Well Depth
The first thing that Port Huron, MI homeowners must realize regarding water well installation is that it is essential to find out the ideal depth. The right depth for any water well typically depends on a host of factors. The most important of these is the depth of your aquifer. Do remember that the water well ought to be deep enough to make it feasible for the pump to draw water from the aquifer. Most water wells in Huron, MI are between 100 and 500 feet deep. Even before your water well professional begins the digging, ask them to explain what the ideal depth would be and why.
#2 Your Chosen Water Well Expert Must Know How Weather Influences Water Table Level Fluctuation
The fluctuations in water levels in Huron, MI occur with the change in seasons. During the monsoon, the water level, quite obviously, rises. It again falls during the summer. With the snow melting in cold winters, the level of the water table increases again. Thus, your chosen professional must have a good understanding of how the water table changes and how this might affect the pump's ability to pull water from the aquifer.
#3 The Water Well Professional Will Need to Locate Groundwater Before Installation
Port Huron, MI homeowners must be aware of the fact that geology also affects the function of a water well. If the ground beneath your home is filled with stones or rocks, the water well will naturally find it difficult to draw water from the aquifer. In such cases, the water well expert will have to clear all stones and rocks prior to the installation process.
Concluding Thoughts
We hope that article will help all you Port Huron, MI homeowners understand that water well drilling is a task which demands one to have complete knowledge about the process. In case of further doubts, do reach out to us.
Give Ries Well Drilling Inc a call to answer any questions you may have about well water drilling, well water maintenance, or anything well water-related. We can be reached at (586) 784-9516!
We provide Water Well Drilling Services in the following Michigan Counties: