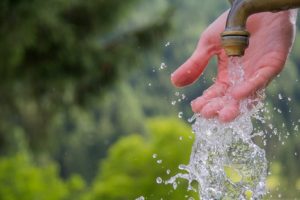 The main reason why installing a personal water well has become a popular investment is due to the benefits that come with it. St Clair County Water well drilling has helped many homeowners and businesses, both financially and in health. Compare that to public water systems that charge an arm and a leg for less than decent water that isn't even in the homeowner's control.
At Ries Well Drilling Inc., we strongly encourage communities to look into owning their own personal water well in St Clair County. There are quite a few benefits to look forward to, but these are the top three.
Personal Water Wells Allow You To Have Control Over Your Water Supply
Public water systems distribute water to multiple areas of a community and charge monthly for that service. There are times where those systems are so busy distributing water that they aren't taking the time to check the quality. You'll often find that public water services check their water only once a year. To compare, when you own your own water well, you have the privilege of checking on your water whenever you see fit.
When you have your own personal water well, it only belongs to you and your household. Checking the water quality is your responsibility, but you'll also have more peace of mind. Contact a well drilling contractor and have your water checked whenever you want. Instead of just getting the average results in a specific area, you'll get the details of the water that actually goes in your home. It's your water, so you have complete control over it. Your water well contractors will make sure your water supply is tested and filtered.
Having A Personal Water Well Is Cost Effective
This is the benefit most homeowners and businesses look forward to. The monthly payments for water that is below par aren't worth it. But, most people settle with it because it's easier to get the water immediately. Getting a personal water well drilled might be a bit of an investment, but it's nothing compared to the charges you'll get from a public water system. You should be allowed to use your water whenever you want and for as long as you want. With a personal water well, you can do just that.
Personal Water Wells Are Filtered, Pressurized, And Low Maintenance
Are you still skeptical about the benefits of a personal water well? Know that your St Clair County water well drilling contractor will inform you on how to make sure your well is well maintained. They will also make sure that all the equipment is in proper working order. That includes the filter, pumps and everything else included in the system. You can also look forward to having pressurized water so daily hygiene and cooking habits aren't disrupted. With all these responsibilities accounted for, there won't be much need for constant maintenance. If there ever is an issue, your St Clair County water well contractor will tend to it. All you have to do is schedule a maintenance check with the company once in a while.
Ready for clean, cost effective water? Contact a St Clair County water well drilling contractor!
With a personal water well, you get a clean water supply and save money. Little to no work is needed when it comes to making sure your water well is working properly.  Contact Ries Well Drilling Inc., a St Clair County water well contractor for details.