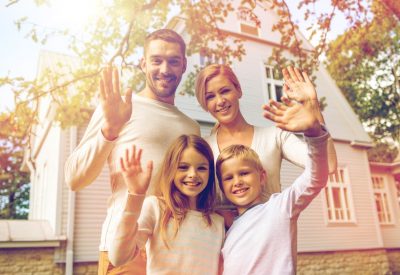 The pump is actually the most important component of water well. These components do the crucial job of pumping out water from the water well and pushing it out for daily use. In Washington Twp, MI, water wells have become fairly common, especially in areas that experience high water demand due to the presence of rural communities and farming land.
Though water pumps are sturdy components, like any other part, their life is limited. The good news is when maintained well, water pumps can live up to 15 years and more. This article is a must-read for all those Washington Twp, MI, residents, who want to know what they can do to increase the life of their water pumps.
Factors That Affect the Life of Water Well Pump
The Type of Pump Is an Important Factor
The type of water well pump you have plays a great role in determining the life of the pump. Submersible pumps or pumps that are installed inside a well last anywhere between eight to ten years. This is much lesser than the life of a domestic pump, which lasts anywhere between 12 to 15 years. So, when you buy a pump to be used in your Washington TW, MI, home's water well, do not expect the pump to last more than 10 years.
The Wire System Also Plays an Important Role
Water well pumps are of two types: 2-wire pumps and 3-wire pumps. In 2-wire pumps, all the components of the pump are located inside the machine. On the other hand, in the case of 3-wire pumps, the control panel is located outside the machine. Thus, it is far easier to repair a 3-wire pump than a 2-wire pump. In fact, there is no easy way to repair a 2-wire pump. Thus, 3-wire pumps generally last longer than 2-wire pumps.
Pumps with Higher Horsepower Motors Last Longer
The life of a pump also depends on the quality of the motor. Thus, Washington Twp, MI, homeowners must, therefore, opt for a high horsepower motor as the higher the horsepower of the motor, the longer will be the life of the pump.
The Life of a Pump Also Depends on How Much It Is Used
The overall life of a water pump depends greatly on how much the water well pump is used. Pumps that are used for 3 to 4 hours a day have a far longer life than pumps that are used for 7 to 8 hours a day.
Pumps in Sediment-Heavy Areas Live a Shorter Life
The last thing that Washington Twp, MI, homeowners must know is that pumps in the sediment-heavy area have to work very hard to draw water. The sand, gravel, and sediment present in the area make the pump work harder and negatively impact its life.
Final Thoughts
In conclusion, the life of a water well pump does not depend on a single factor but several different ones. However, there is one simple thing that works every time — regular maintenance. Washington Twp, MI, homeowners can increase the life of their water well pump by doing its regular maintenance. If you think your water well pump has developed some problem and is not working well, immediately hire a Washington Twp, MI, expert to look at the pump.
Give Ries Well Drilling Inc a call to answer any questions you may have about well water drilling, well water maintenance, or anything well water-related. We can be reached at (586) 784-9516!
We provide Water Well Drilling Services in the following Michigan Counties: