Three Handy Water Well Maintenance Tips for St. Clair County, MI, Homeowners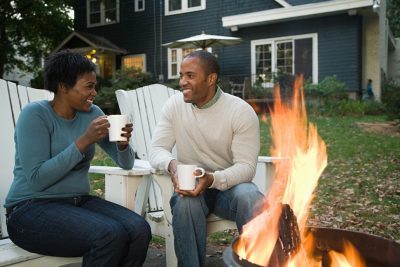 With advancements in technology, life has become much easier. Today, we have advanced tools that make it super easy for us to draw water from aquifers. Though these tools make our life easy, they certainly do so when maintained properly. Water wells and pumps, like any other machine, demand regular checkups. St. Clair, MI, homeowners must indulge in regular well and water pump checkup as sticking to a regular checklist allows homeowners to avoid unexpected costs in the long run. For instance, when homeowners do not pay any attention to their water wells, the water pump system becomes faulty. Similarly, small issues when neglected for a long time can lead to problems like spitting faucets and irregular water supply. This, in turn, inevitably leads to spiked electricity bills. In conclusion, St. Clair, MI, homeowners must get their water well checked from time to time, especially if they want to avoid these problems.
In this article, we share with our St. Clair, MI homeowners three water well and water well pump maintenance tips.
Three Handy Water Well Maintenance Tips for St. Clair County, MI, Homeowners
Hire a Professional to Check Your Water Well's Mechanical Parts from Time to Time
Changing weather conditions in St. Clair, MI as well as over usage and overload can damage mechanical components of water wells. When mechanical components become damaged, water wells start producing weird noises as well as air pockets, which in turn, affects your home's water supply as well as electricity bill.
Thus, those St. Clair, MI homeowners who have private water wells must get their water well's all mechanical components checked from time to time. We recommend hiring a professional for the task as the process of checking mechanical parts involves checking running pressure flow as well as conducting water tank tests. Since normal homeowners do not have any experience in these areas, it is best to leave the job to an expert.
Do Not Skip Annual Water Testing
Annual water testing will not only reveal to you whether the water you are receiving can be trusted for quality but will also inform you about existing problems. Many St. Clair, MI, homeowners will tell you that annual water testing is the ideal way to figure out common issues, such as insect infestation and ground flooding, in time. Similarly, annual water testing is also the easiest way to figure out the presence of microscopic contaminants in your home's water system.
Annual water testing is done by professionals. Once they have thoroughly checked your home, they will recommend the treatment needed.
Deal with the Problem of Hard Water as Soon as Possible
Many homes in St. Clair, MI, get hard water supply. Hard water is bad for water wells and water well pumps. Hard water is rich in various minerals that deposit over various components of a water pump. These buildups then impede the flow of water through the water well. Magnesium and calcium buildup, in particular, can leave water well pumps damaged. Thankfully, the problem of hard water isn't a problem hard to solve — all one needs is a good water softener. If your home gets hard water, talk to an expert and ask them to help you out
Conclusion
Maintaining water wells and water well pumps is not a very challenging task. All one needs to do is pay proper attention to their water well. We hope the handy tips shared in this article will help you keep your water well healthy and your home's water supply clean and healthy.
Give Ries Well Drilling Inc a call to answer any questions you may have about well water drilling, well water maintenance, or anything well water-related. We can be reached at (586) 784-9516!
We provide Water Well Drilling Services in the following Michigan Counties: