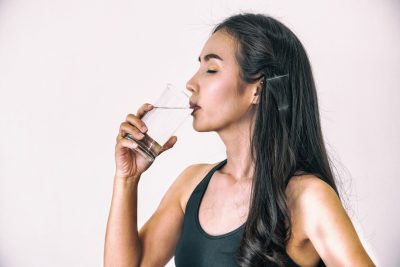 In Almont, MI, private water wells offer several advantages. For starters, they save one from the humongous water bills that burn holes in our pockets from time to time — once you have your water well, you get water for free. Second, when you are the one responsible for maintaining the quality of water within your home, you take every step possible to make sure your family members are getting clean and safe-to-drink water. Last, since water wells cater to a single-family, pressure-related issues remain unheard of.
Given these reasons, it is not very surprising that more and more homeowners in Almont, MI, are opting for private water wells. If you, too, are planning to dig a water well in your backyard, read on. In this article, we tell you the three most important things you must keep in mind while hiring water well digging contractor to equip your house with a water well.
Hire Only a Licensed and Certified Company
We often think: Surely, digging a water well isn't that difficult a job. How hard can it really be? The answer is digging a water well is a pretty complicated task that requires a keen understanding of several different things. Gone are the days when people came to your house with three tools and started digging. These days, water well digging has become quite advanced — water well-digging experts have to take care of several different things while digging a water well. Therefore, it is best that you hire someone who is certified and has a good understanding of what needs to be done.
Look for a company that is licensed and insured. By doing this, Almont, MI, can rest assured knowing their property is safe and any damage done during the process will be taken care of by the company. Further, make sure to hire a company that uses environment-friendly practices. As a member of the Almont, MI, community, you must do your bit to save the environment.
Always Read Reviews First
Almost all well-digging companies in Almont, MI, maintain a website where you can go and read about their services. However, only very few companies have a client review section. It is because not every well-digging company does a satisfactory job and therefore, wins good reviews from customers.
In conclusion, hire a well-digging company that has a separate client review section on their website. However, make sure the reviews on the website aren't fake. Of late, some Almont, MI, water well-digging companies have been taking the help of paid and fake reviews on their websites to win customers. Stay wary of such companies. Trust a review is true only when it has the full name of the client and their address.
Ask to See the Contractor's Portfolio
Once you have scoured the review section on the website of your chosen contractor, look for the portfolio section. Under the portfolio section, you will see the details of the last projects undertaken by the contractor. Looking at these pictures will give you an idea of how well did your chosen contractor finish their last jobs. Like good reviews, a good portfolio is also a mark of a good contractor.
A Few Other Questions You Must Ask
Mentioned above are the major questions that you must ask before hiring a water well contractor. Besides these, there are some other questions as well that you must ask yourself before hiring a well-digging contractor in Almont, MI. Some of these questions are:
Will your chosen contractor cover the cost of any damages caused during the job?
Do they provide any guarantee for their job?
What kind of tools will your contractor bring?
Asking these questions is important as they will save you from hiring an unreliable contractor as well as from a bad job.
Give Ries Well Drilling Inc a call to answer any questions you may have about well water drilling, well water maintenance, or anything well water-related. We can be reached at (586) 784-9516!
We provide Water Well Drilling Services in the following Michigan Counties: