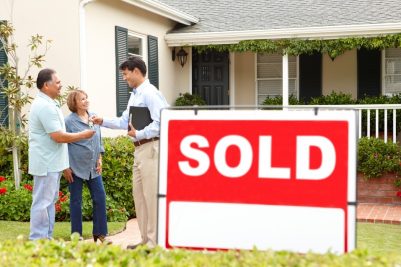 Nearly 20 million American homes depend on private water wells as their primary drinking water source. A good well can offer naturally filtered, pure, and safe water. With a properly maintained well at your disposal, you can enjoy years of affordable, safe drinking water for you as well as your family.
Buyers looking to purchase properties in the St. Clair County region usually come across homes for sale that get their water from the wells. If you are currently looking to invest in your new home that has a well and you are unsure of what to do, you are in the right place. Today in this post, we are going to provide you with nearly every question to ask regarding the status of a well.
1. Does the property come with a drilled well, if yes, when was it drilled? It is worth noting that the lifespan of a well is approximately between 30 and 50 years.
2. How deep is the well? Drilled wells usually have a depth of at least 100ft.
3. What is the flow rate of the water? The average flow rate of most wells is 3 to 5 gallons per minute.
4. What is the well's capacity? If the house you are looking to purchase is inhabited by many people, then this particular question is a very important one. The average American household requires between 100 and 120 gallons of water daily.
5. what is the state of groundwater in St. Clair County? It is imperative to note that groundwater is usually shared, and you will have to consult either an EPA or your local water professional about the many groundwater problems in St. Clair County.
6. What area of land covers the property? Homes featuring wells are usually equipped with septic tanks to help treat wastewater being directed out. After all, you would want wastewater to contaminate your clean water source.
If you have more than an acre on your property, then the chances are high that both the well and the septic will be approximately 100ft apart to help prevent clean water contamination. Extra acreage will ensure you have an area to potentially drill yet another well in case you'll ever need another one.
7. What is the nature of the existing water system? Usually, a well gets connected to a pressure tank, pump as well as pipes that supply water into your home. All these vital devices must always function holistically for optimal performance to be realized.
8. What is the age of both the pressure tank and the tank? The approximate lifespan of a well pump is ten years. And this implies that if you are buying a home with relatively older equipment, make sure you budget for future or immediate replacements.
9. When was the last time the pressure tank was tested? In case you didn't know, the pressure tank should be examined for some parameters including pump cut-in pressure, cut-out pressure as well as pressure differential occasionally. What's more, homeowners should be aware of the amount of time it takes to go from the lower limit to the higher limit with no amount of water running in the home.
10. Can you spot any visible corrosions near the pump fittings or on the pressure tank?
11. Is the well cap on uphill or on level ground? It is important to note that both natural and artificial contaminants flow downhill and often tend to pool in low-lying locations. As a result, you must make sure that there are no perforations around the wellhead. Besides, you should ensure that it is located above the areas from where runoff will likely occur.
12. Is the home deserted? It is critical to know this bearing in mind that sometimes, a well that has not been used for months or weeks can be prone to contamination.
13. When was the last time the well water got tested? Above all, you also need to access those maintenance logs.
14. What is inside this water? You must seek the assistance of a local expert to examine the quality of the water and explain the results to you. The water quality exam should cover the following:
Volatility organic compounds.
And whereas some impurities such as iron are pretty easy to live with, other problems such as hardness as well as bacteria can also be treated easily. However, it is worth noting that radon can be costly to treat.
15. How can I easily get used to my new well? Generally, well water smells and also looks pretty different compared to municipal water. However, this will not impact your health. But you may as well invest in extra water treatment or filtration systems.
Additional questions to ask beforehand include:
Are there any visible cracks in the casing?
Is the well cap vermin proof?
Does the well's casing sit twelve inches higher or below the ground?
Does the depth of the well casing meet both your local and state codes?
Give Ries Well Drilling Inc a call to answer any questions you may have fixing your water well water. We can be reached at (586) 784-9516!
We provide Water Well Drilling Services in the following Michigan Counties: