The Vitally Important Facts Oakland County Well Owners Must Know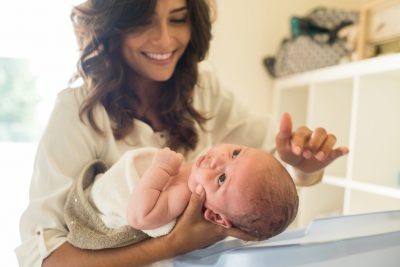 Everyone prefers to know the precise source of the things they are consuming. From their vegetables to their vitamins, it is always better to know where these things came from and their quality. This is important to a person's health and quality of life. And, perhaps the one source that is of tantamount importance to people in Oakland County is the water they drink, cook, and wash with.
This is more to these pleasing features of having your own water well in Oakland County. In fact, folks all around the country, in addition to those in Oakland County, know that having your own fresh groundwater supply is as secure as it is healthy and cost-effective.
They like not having any water bills to worry about and they take comfort in knowing exactly how their water is being treated. Regardless of whether they live in the country or the suburbs, those who have their own water wells will likely never be able to back to city water. They are aware of the potential for city water containing toxins or lead.
But, there is more to them than their benefits.
Water wells come with a set of procedures and processes that must be recognized and followed in order to make sure the water well functions properly, efficiently, and safely.
You must understand how it works so you know how to respond to any irregularities or problems that may arise as soon as they arise.
Here are the vital facts well owners in Oakland County need to know.
A water well is created by drilling far beneath the ground to access water from what are called aquifers. Using pipes and a pump, the water is brought up through the ground. Water wells rely on a screen filter system to that big particles can't clog up the peoples which cause issues.
If you don't yet have a well but are considering getting one on your property, do your diligence and work with a licensed, experienced water well professional service provider. Your well in Oakland County will need to be positioned per the distance requirements established by the state of Michigan. It can't be in a prescribed proximity to utilities, buildings, or various areas that are considered potential contaminants. So, you must rely on an expert you trust to ensure your well will be placed lawfully and safely.
If you may be adding onto your home or expanding your outdoor living space throughout your Oakland County property, keep in mind your well will be a major consideration and factor in making those decisions. If you have chemicals or building materials near your well above the ground, they could contaminate your water if they seep into your ground.
Each year you must have your water well inspected. It is important to know – ideally in advance – when your well needs some maintenance attention. By having it inspected routinely, you can stay ahead of any serious problems and avoid the costs and inconveniences they can incur. All parts of your well should be inspected to make sure they are working as they should be. And do not neglect regular water tests; it's important your water is of optimal quality at all times.
We provide Water Well Drilling Services in the following Michigan Counties: