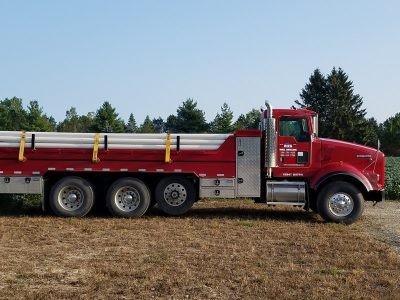 Investing in a water well is a remarkable idea. The primary reason is that you get a fresh supply of water for free. The second reason is that you get to safeguard your water's safety since you have your own source right within the premises of your property. And finally, the pressure of water isn't subject to a lot of changes as you're the only one using the well as a source.
In addition, if you're living in a remote property where state water lines aren't near, having a well dug is the only way to get your own supply of water.
To have water well, everything begins with hiring a well-digging contractor. You can dig one yourself by hand. However, this is a job that's not only dangerous but also takes a lot of time. And so before you make that call, allow us to educate you on how to choose a well-digging contractor.
Licensed and Employs Certified Diggers
Always worked with a licensed company. By working with one, you're sure to enjoy well digging services that safeguard your safety as a client and the safety of the environment and your property. Ultimately, a license also ensures that the firm has adequate experience in the field.
Aside from the firm themselves, the employees must also be certified or licensed. Right now, well digging isn't a mere job that anyone can learn by themselves. There's science behind it. And so, schooling is required. Each state has its own respective licensing. NGWA is an example.
Reviews
All well-digging contractors have a website. However, only a few have a client reviews page. And so, you should look for this. A client reviews page provides you with a glimpse of how satisfactory the contractors' services are. Furthermore, it also proves that the contractors follow up feedback from their clients.
But sometimes, reviews are fake and you shouldn't believe them immediately. True reviews bear the full name of the client and not just mere nicknames. It's even more credible if the address and job title of the client, doing the review, is shown.
Portfolio
Proceed to hire if the well-digging contractors manage to show a solid portfolio. A portfolio proves their expertise in the field. It will also allow you to see how well they finished previous projects before. Just like client reviews, good diggers also make portfolio pages on their website.
Other Considerations
Before this discussion ends, you might also want to look at some minor considerations for you to think about to safely hire well diggers.
Is there an insurance policy for you in case damage to your property is incurred while digging the well?
Is there a follow-up service or warranty after the well is made?
Is there a water pump installation service so that you don't need to hire another contractor to source the water from the well to your building?
Is a piece of state-of-the-art equipment used for digging the well to avoid failures like mud contamination, drill burst, etc.?
Give Ries Well Drilling Inc a call to answer any questions you may have about well water drilling, well water maintenance, or anything well water-related. We can be reached at (586) 784-9516!
We provide Water Well Drilling Services in the following Michigan Counties: