The Benefits of Constant Water Pressure in Romeo Township, MI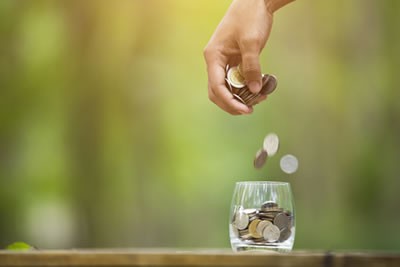 Everyone, at some point in their life, has experienced the discomfort of a shower with poor water pressure. You'd have to wait for the stream to return and learn not to take those five seconds of perfect flow for granted. Inevitably, you'd decide that simply stopping the shower would be a less aggravating option.
Years ago, this phenomenon was simply something you had to accept; there was nothing you could do about it. Due to recent technological advancements and equipment availability, that is no longer the case, for homeowners with a well. With the Franklin Electric Constant Pressure System, you can leave those frustrations in the past and enjoy the benefits of having constant water pressure at home.
Time Management
One of the greatest stressors of a house in Romeo Twp., MI with poor water pressure is the uncertainty as to how long a task will take. It becomes somewhat of a guessing game when your shower could take five minutes or twenty—an immense difference when you are trying to prepare for the day.
If you have a Franklin Electric Constant Pressure System installed in your home in Romeo Township, that's one less thing to worry about. You'll know exactly how long your showers will take, that the hose won't quit on you when you're watering the plants, and that the dishes won't take an entire evening to clean.
Saving Money
With tasks taking less time to finish, you will end up spending less on water, and your water heater will not be as overworked. This subsequently saves money on either your electric or gas bill, either of which should see a noticeable difference upon installation.
Overall, a constant pressure system will ensure less maintenance is required for plumbing and other systems, extending the life of appliances related to these systems, like your water heater. The cost up front will certainly pale in comparison to the costs accrued without a constant pressure system.
Water Purity
Never settle for settled water again. Stagnant water is unhealthy and often forms deposits from dissolved solids. With drinking water, this can create health problems. Besides, who would knowingly use dirty water to clean with? It just doesn't make sense.
A constant pressure system will ensure that your pipes have fresh water flowing through them at a fixed rate – a rate you yourself can change if you so choose.
Pipe Health
Let's take a look again at the lack of stagnant water within your pipes. With a constant pressure system, you are now at a lower risk for damages to any plumbing systems caused by deposits, clogs, or other issues that poor circulation and water pressure creates. This adds value to your home and reduces the cost of labor and parts in case repairs are needed in the future.
I Want To Hire a Water Well Driller Near Me In Romeo Township, MI
A constant water pressure system with your well means healthy water, healthy pipes, and being able to count on a reliable water supply for whatever task you need. What may seem like a luxury is better for you and your wallet than it may seem at first. Get back into a daily routine with a water well Franklin Electric Constant Pressure System. Call Ries Well Drilling, Inc. at (586) 784-9516 and have them install some peace of mind for you and your family.
We provide Water Well Drilling Services in the following Michigan Counties: