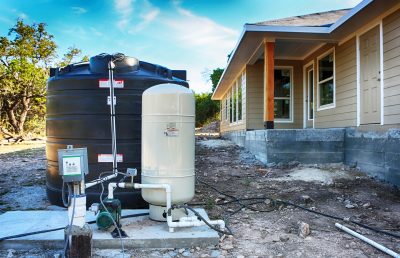 It's every homeowner's dream to have a water well, thanks to the numerous benefits it offers. Having a water well for your Oxford, MI, home simply means you have safe, clean, and fresh water at your disposal any time you need it. However, to enjoy any of the benefits offered by water well, you must ensure the water well is well maintained.
If you neglect regular water well maintenance, it will inevitably start to exhibit signs of repair problems. Thankfully, regular water well maintenance may not only prevent future problems but may also help identify smaller issues before they become bigger and more expensive.
And while routine maintenance will ensure your water well remains in tip-top condition at all times, this doesn't entirely imply that you won't face any emergency repair issues. Fortunately, there are numerous signs to watch for to make sure your Oxford, MI water well does not require any emergency repairs.
So, when should you carry out routine water well maintenance?
As already explained, the best way to prevent potential problems with your Oxford, MI water well is through regular maintenance. But when should you service your water well? Experts recommend that you should have your water well professionally inspected and serviced at least once every year. And during this inspection, the contractors will closely examine every single component and sub-parts of your water well, including the pump as well as the well casing, to ensure that everything is in perfect condition.
Three potential signs of a problem you need to watch for:
Even though it's imperative to know and understand when your Oxford, MI water well requires servicing, it is even more important to understand when it's time to contact your local water well maintenance professional for emergency repairs. Below are tell-tale signs that should warrant immediate water well repair by a professional.
Your water well pumps air: One common sign that your Oxford water well requires maintenance is when it starts to pump out a combination of water and air. This could indicate that the water level in your well is extremely low or that a pipe in your plumbing system is either broken or cracked. You should act very fast to contact your local water well technician to come and diagnose the problem and conduct the necessary repairs.
There is a visible change in the quality of your water: If there is either sand or any sign of discoloration in your water supply, you should immediately call your local well technician. Whereas discoloration may be a sign of the presence of contaminants in or around your water well, sediment or sand usually signifies potential damage to your well screen.
Your water pressure is incredibly low: If you realize that the pressure of your water system is relatively low, it's high time you call your local water well maintenance technician. Because this could be a sign that your pump is damaged and may require a replacement. In some scenarios, the water pump could still be operating, but either the well screen or the pipes may be clogged, causing a reduction in water pressure.
The Bottom line:
Your water well is a significant investment, and that's why you want to ensure it remains in great condition at all times. But this also means scheduling regular maintenance to ensure any potential problems are identified and repaired early enough. If you notice your Oxford, MI water well display any of the above signs, don't hesitate to contact your local water well repair technician!
Give Ries Well Drilling Inc a call to answer any questions you may have about fixing or maintaining your water well water. We can be reached at (586) 784-9516!
We provide Water Well Drilling Services in the following Michigan Counties: