Signs Your Lapeer County Water Well Needs Repairs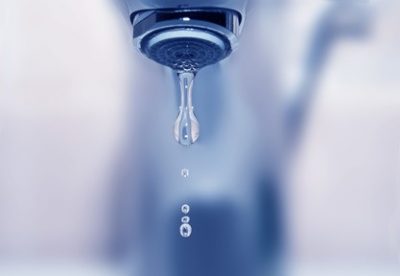 Water wells are a great resource for all homeowners. Having a water well for your Lapeer County home means that you have clean, fresh water at your fingertips with the flick of a faucet. Since owning a water well is a simple and rewarding resource many homeowners forget that their water well needs regular maintenance.
Over time, if routine maintenance is forgone, your water well may begin to experience problems. It's always a good idea to be proactive about water well maintenance to prevent these problems before they begin. However, there are several signs to watch for to make sure your Lapeer County water well doesn't need emergency repairs.
Knowing When Routine Maintenance is Needed
Since being proactive is the best way to prevent problems with your water well, it's important to understand when your water well needs routine maintenance. Your Lapeer County well should be professionally inspected at least once annually. During that inspection, your water well contractors will inspect all components of your water well, including the well casing and the pump, to ensure that everything is in working order and no adjustments need to be made.
Three Signs of Trouble to Watch For
While it's important to understand when regular maintenance is needed for your water well, it's also important to understand when it's time to call in a professional for emergency repairs. Here are three signs that your water well could use repairs!
You notice your water well is pumping air. If you notice your faucet starts sputtering out a mixture of air and water that can be a sign of trouble. It can either indicate that your water level is too low or that a pipe to your plumbing system has become cracked or broken. The best option is to call in a professional to determine the cause of air in your pipes and correct the issue.
You notice visible water quality changes. If you notice discoloration or sand in your water supply, it's important to call a professional to determine the cause. Sand or sediment can make it's way into your water supply if the well screen on your water well is damaged. Discoloration can occur due to contaminants in or around your water well.
You're losing water pressure. If you start to notice that the pressure of your water is drastically falling, it's important to call a professional to assess the situation. Your water pump may be failing on your well and need to be replaced. In some instances, the water pump is still functioning, but the pipes or well screen have become clogged and cause a slow down of water pressure.
Don't Try to Fix It Yourself
While no one wants to deal with repairs, it's important to know who to call when those repairs are needed for your water well. Don't try to fix the problem yourself! Instead, be proactive about scheduling regular maintenance for your water well and schedule repairs if you notice any of the signs above. If your Lapeer County water well is in need of repairs or maintenance, give Ries Well Drilling, Inc a call today at (586) 784-9516!
We provide Water Well Drilling Services in the following Michigan Counties: