Signs You Need A New St. Clair Well Drilled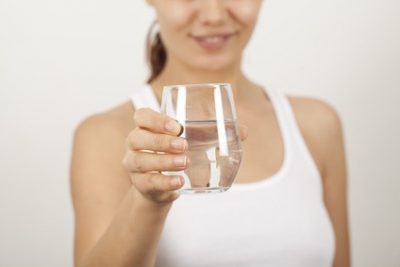 One utility we count on in our homes is our water. Having access to fresh clean water impacts many areas of our day to day life. We're able to cook, shower, wash dishes, and much more. Having a water well for your St. Clair home means that not only do you have water available at the flip of a faucet, but it also gives the benefit of knowing where that water came from.
But what happens when you go to turn on your faucet and it doesn't work? Just because you're experiencing problems with your St. Clair water well doesn't mean that you necessarily need a new well drilled. However, in some instances, having a new well drilled is the best option for homeowners.
The Biggest Signs You Need a New Well
One sign that you may need a new water well is any changes in your water pressure. If you see a drastic change in your water pressure, it could be a sign that your well is running dry. When a water well runs dry, the faucets will often sputter or turn into a trickle. There's always a chance that your low water pressure is caused by a mechanical issue with your water well pump, but Ries Well services and drills water wells, so the first course of action is to call to have the situation assessed.
Another sign you may need a new water well drilled is if you continually have poor water quality. Contaminants from above the ground can seep into your water well and cause issues with your water quality. If your water well is close to an area with contaminants near them, you should first see if you can remove the contaminants. If you are unable to remove the contaminants from the around your water well, you may need to have a new water well drilled in a different location.
What to Expect When getting a New Water Well Drilled
The first step for having a new water well drilled is determining the best location for your water well. A few things your water well contractors will take into consideration are:
The best area to reach more water
Areas that are well away from gas and power lines
Areas that are far from potential contaminants above and below ground
The actual process of having your water well drilled will typically take between one to two days. After your water well has been drilled, your water well contractors will test the water supply to ensure the water is safe for your family to consume. These in-depth water tests can take around one to two days. Finally, your water well will be purified to ensure that iron-rich water doesn't stain clothes or cause problems down the line. In total, having a new water well drilled can take one to two weeks to be up and running.
Don't Wait To Call
Water is an important resource that we all need access to. If you notice issues with your St. Clair water well, give Ries Well Drilling Inc a call to assess the situation. We can be reached at (586) 784-9516 for all your water well needs!
We provide Water Well Drilling Services in the following Michigan Counties: