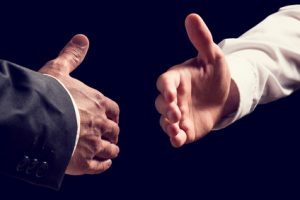 If you've made a decision about switching your water supply, good for you. Having control and knowledge of your water system will definitely bring you more peace of mind when it comes to hygienic and daily activities. When looking for an Oakland Township well drilling company, there are a few signs that will let you know the service you found is a reliable one. Well drilling is a beneficial service, but it also takes a lot of expertise, time, and a decent financial investment. So to make sure your time and money aren't wasted, look out for these three signs:
The Well Drilling Company You Found Is Licensed
Well drilling requires the use of heavy machinery and digging a large, deep hole into your property until water is found. Since that entails significant restructuring of your property, you'll definitely want to make sure the company you're working with is a licensed well driller. Ries, an Oakland Township well drilling service, is one of most reputable. Our family-owned company has been helping out residents of Macomb and Oakland County since 1983. Reputation is one thing and expertise is another, and we have both.
They Keep Their Equipment Clean and Updated
Thanks to industrialization, machines have dramatically decreased the use of manual labor and shovels for creating wells. However, there's no room for slack when it comes to making sure the drilling equipment is in good shape. You can talk to a well drilling company about their equipment even if you don't know anything about it. You should listen for them to say something about keeping their equipment clean and in tip top shape. Knowing this will also give you peace of mind in case you choose to hire them.
They Know Their Stuff And Know What You'll Expect From Them
Once you know they're legitimate and take their jobs seriously, your well drilling company should discuss two important things with you.
First is testing of the quality of the water after the well installation and any maintenance checks. An Oakland Township well drilling contractor should talk to you about the importance of making sure your well water is clean and fresh. Especially when compared to the water from a public utility system. Well water often is cleaner and softer when traveling through cleaned, sturdy pipes. You should also discuss the need for a filter and a pressure system so your water stays clean and the water travels to the right area of the house.
Next, the need for maintenance checks should be discussed. The well water system is beneficial and functional one, but it isn't perfect. Maintenance checks are necessary for your home to have a consistent water supply. They also help prevent any mishaps that could happen to the well system over time. A trusted well drilling company won't just install the well and leave it alone; they will include maintenance services in their contract and provide you with any fixes and answers to your questions for the life of your well.
Looking for a reliable Oakland Township well drilling contractor? Call Ries Well Drilling Inc. today!
An Oakland Township well drilling company should present their credibility, reputation, expertise, and consideration before you look into doing service with them. That's exactly what Ries Well Drilling Inc. is all about. Get in touch with them today.