Maintenance Manual for Private Well Owners – Part 2.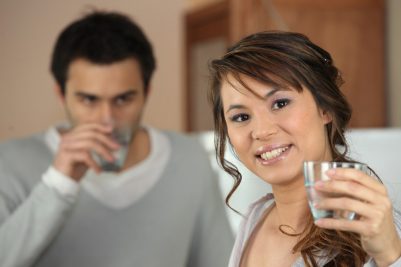 In Volume I of the maintenance manual for private well owners, we mentioned that Volume II covers the basics as well. A part of this manual will elaborate more on the well service and maintenance points that we covered in the previous post.
But generally, it will teach you how to act prudently, so that you can avoid lots of nuisance and costly mistakes, which uninformed private well owners make. Keep in mind, though, that this is not a DIY guide for servicing your private well.
Use qualified water well system professionals
We can't stress this enough. Diagnosing and correcting well problems is not something you will want to do all by yourself. If your well needs servicing or maintenance, it's best to involve trained, certified, and experienced contractors. They can save you a lot of frustration and money in the long run.
Criteria for selecting water well system contractor
When making a choice, you should consider the following:
-Ensure the professional complies with the licensing requirements in your state (if the state has licensing procedures)
-Verify if the water well driller and pump installer has received the National Ground Water Association (NGWA) certificate for contractors
-Find out if the professional submits well logs
What are well logs anyway? They are documents that keep records of critical information related to the well drilling process. Professionals will file things like the history of the well, problems encountered, and the state of the surrounding ground.
Other crucial considerations that can make a whole lot of difference include:
-Inquire whether the contractor has adequate and proper pieces of equipment for the job
-Ensure they are sufficiently insured (they should carry a worker's compensation and liability insurance)
-Ask them to share with you the safety and health codes applicable in their line of work
-Request for referrals, testimonials, or references from clients they've served in the past
-Investigate the contractor's reputation by asking the previous customers
-Find out if the contractor provides a formal written contract that specifies the job details, terms, and conditions
When you are interviewing the contractor, don't be afraid to ask them to adequately explain their solutions. Seek clarification as necessary until you are satisfied. A professional water well contractor will be patient with you, share their honest opinion, and let you know the procedures for fixing your problem.
Don't ever forget this one:
Of all the insights shared in this guide, this is arguably the most important one. Make sure you request cost estimates, as this allows you to compare offers from different contractors for a better deal. Top contractors worth their salt offer more accurate pricing estimates, itemizing charges for all the specifics of the project. The price you agree upon is what you will pay when the project ends.
Your written contract should contain price guarantees. In the event there's a disagreement regarding the cost (maybe contractor introduced hidden costs), you can seek legal recourse.
Final Word
By involving experts, you will not only fix well problems safely and correctly but also get a chance to learn ways to take care of your well to avoid frustrating experiences in the future. This gives you a sense of security, which helps bring peace of mind.
Give Ries Well Drilling Inc a call to answer any questions you may have about well water drilling, well water maintenance, or anything well water-related. We can be reached at (586) 784-9516!
We provide Water Well Drilling Services in the following Michigan Counties: