Common Well Water Problems and How to Take Care of Them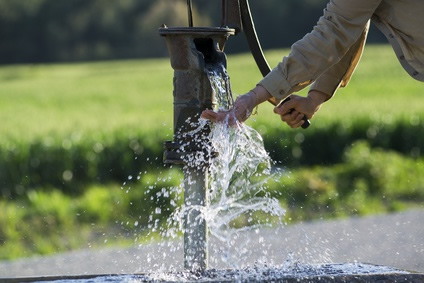 Having a personal water well system has its pros and cons. It wouldn't be fair to say a water well didn't have any problems. Fortunately, when you invest in a personal water well system for your Michigan home, you have the reliability and expertise of a water well-drilling contractor by your side. Every water well has its specific issues, but here are a few common ones that may occur if you are still getting used to having a water well.
1. The Water Pressure In An Area Of The Home Is Very Weak
In some cases, the water pressure in certain areas of your Michigan home won't be as strong as it's expected to be. In fact, this happens upstairs most of the time. Since this is a common problem, Ries Well Drilling Inc., a professional Richmond well driller, offers a Constant Pressure System.
The frustration of poor water pressure is completely understandable. The Constant Pressure System delivers your water to the pressure it needs to be right on demand. This system moderates how much water is needed to pump in certain areas of our home. No matter where you're located in your home, your water needs will flow with just the right pressure.
2. You Want To Disinfect Your Well By Pouring Bleach Into It
Take a moment to think about the consequences of this decision before you follow through with it. This is a common technique used for water wells as long as you can handle not using it for over 24 hours. You'll also encounter some temporary water discoloration and won't be able to use the water for hygienic or cooking needs.
If you're worried about the condition of your well, contact your well drilling contractor first and discuss the situation. Since every circumstance is unique, it's important to be sure of the problem first. Have your water tested by a professional well service before you decide on any drastic measures. It may not seem like a big deal, but a household with no water (even if it's just for a day) can be quite the hassle.
3. The Faucets Are Spitting Out Water And You Aren't Sure What To Do
No need to panic. This is also a common situation that can be easily understood once you discuss it with the water well experts. Here are the answers you should expect to hear:
• "Your pump may need to be checked because it's consumed too much air causing the water to spit out sporadically."
• "Perhaps your line needs to be inspected. Your line may or may not have a leak."
• "When is the last time your pressure switch was checked? It may not be adjusted correctly and is distributing the wrong amount of air into your tank."
Regardless, a faucet spitting out water isn't a major worry, but it is an inconvenience that your water well contractor should attend to as soon as possible.
Contact a Richmond Well Driller for Well Water Service
Do you have any more questions or need to hire a Richmond well driller? Please contact Ries Well Drilling Inc. and we'll do everything we can to help you with your issue.
Ries Well Drilling is headquartered in Washington Twp. and provides well service and installation in Macomb, St. Clair, Oakland, and Lapeer Counties.