Why You Shouldn't Ignore Regular Maintenance for Your Water Well in Richmond, Michigan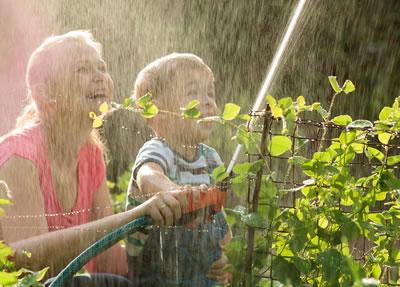 If you've taken the smart step to have a water well installed, then you already know of the many benefits it provides a household in Richmond, MI. These benefits include a fresh and clean water source, a practically unlimited supply of water, and freedom from monthly water bills. Also said to be more environmentally friendly and contain fewer impurities than the municipal water supply, a personal water well is one of the best choices a Richmond household can make for their family.
But in order to enjoy these benefits, a water well system must be kept in good condition. When your well is working efficiently and reliably, it improves the daily activities of your family. Here are some reasons why regular maintenance of your well should not be ignored.
Keep Your Water Supply Clean and Safe
Water can be contaminated by different substances as a result of changes in the soil's content. If the well's system is not maintained properly, bacteria can infect the water and potentially lead to serious illness. You need to make sure that anything harmful is removed from the water before it reaches your faucets.
By design, filtration systems are put in place to keep your water safe. The water goes through a simple treatment process to keep it clean, and filters help prevent contaminants from going through. But water well systems need to be maintained so that they can continue doing their job properly. That's what regular professional checkups are for.
Identify and Fix Problems Early
Sometimes, things may not seem right with your water well. A loss or complete blockage in the supply of water can be a result of some sediment built up or other malfunctions. By regularly checking your system and repairing any broken parts, you can prevent this issue from ever happening.
Don't let any issue with your water well escalate unnecessarily. If you think there's a problem, have it looked at by a professional water well maintenance company to avoid even costlier repairs.
Restore Your Well's Performance
You may not be experiencing an issue now, but that doesn't mean your water well will remain problem-free forever. As with any system, regular use, wear and tear can take its toll. If you leave it alone, sooner or later, you're bound to get a breakdown.
You can stop your water well from ever giving you an inconvenience through regular maintenance. Regular checkups will also help your system run more efficiently. The pumps won't need to work as hard because the water can flow without any leaks or obstructions. This, in turn, makes them last longer and use less energy.
Maintenance isn't just about fixing problems. It's about making sure your water well system is in perfect operating condition. That way, you can enjoy the full benefits of a water well for years to come.
For More Information on Water Well Drilling or Water Well Maintenance in the Richmond, MI Area
If that's something you want, get in touch with the experts at Ries Well Drilling. We provide water well installation and maintenance services in Richmond, Michigan and throughout Macomb, St. Clair, Oakland, and Lapeer Counties. Give us a call today for a free estimate on water well drilling in Richmond, MI!