Preparing Your Lake Orion Water Well For The Winter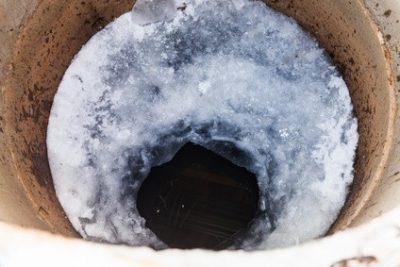 With fall upon us and the weather getting colder, many homeowners start to think about how to prepare their water well for the winter. If this is your first year owning a home water well, you may be wondering what to expect in the coming months.
You may have heard about people winterizing their cottages up North and wonder if you need to winterize your Lake Orion water well. Preparing your primary home's water well for the winter is slightly different than for a vacation home. While the maintenance required for the water well for your home isn't as extensive maintenance is still necessary.
The Risks Associated With Not Properly Maintaining Water Well
There are a couple of risks that are associated with not having the proper maintenance for your well performed. Some common issues can include:
Frozen Pipes. Even though well water is deep below the ground, that water that is pushed up can freeze in the pipes when the temperatures drop dangerously low. Frozen pipes not only prevent you from having access to fresh water at your home, but they can also burst and cost you thousands of dollars.
Water Pump Issues. Your water pump is the heart of your water well that pushes water up from the ground. A properly sealed water pump protects it from the elements and in certain designs, allows your water pump to be submerged in your well casing. If your water pump is not sealed properly, electrical elements of can become damaged or stop working entirely.
Three Pre-Winter Tips
While there is a risk of your pipes freezing or your water pump breaking due to improper sealing, there are precautions you can take to lower those risks.
Keep using your water well. When the water from your well doesn't move for an extended period of time, the water can freeze and cause issues with your storage tank and water pump. Any water well that won't be on use for a long period of time should be winterized.
Have your water pump and all components of your water well inspected. It's important to make sure all components of your water well are in working order before the harsh winter weather hits. Any small mechanical error can become worse by being exposed to the elements. It's especially important to focus on the seal of the pump, storage tank, and well casing.
Insulate your pipes. If you're concerned about your pipes freezing or they've frozen in the past, it's a great idea to insulate your pipes with heat tape and insulated wrapping. Key areas to focus on insulating include your pies, storage tank, and any electrical switches. Insulating your pipes is an extra layer of precaution for your pipes that can save you a hassle and money down the line.
If your water well needs maintenance to prepare for the coming winter, it doesn't need to be a hassle. Give Ries Well Drilling, Inc. a call today at (586) 784-9516 to see how simple it can be to get your Lake Orion water well prepared for winter.
We provide Water Well Drilling Services in the following Michigan Counties: