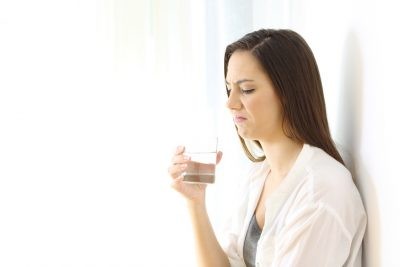 Before you can start treating well water, it would be a good idea to have the water tested, and look for potential signs of contamination. If you are currently located in a rural area and use water well, chances are that the well has several underlying sources of groundwater contamination. Some of these include:
Septic system
Improper waste disposal of dead animals, paints, lubricants, and cleaning products
Fertilizer and pesticide storage, loading, and mixing
Livestock pens, lagoons, corrals, and manure stockpiles
Leaky silos
Underground silage pits
Garden and lawn chemicals
Poorly sealed or abandoned wells
Underground storage tank
Old waste dump
Fuel storage
Vehicle and equipment maintenance and cleanup
Underground fuel tank
Hydro-fracking, the process of injecting chemicals and steam into the ground to extract petroleum from oil shales.
Fracking operations contaminate local wells. In most cases, fracking occurs at deeper depths than the groundwater layer and has a minor overall effect.
– Older wells in shallow aquifers tend to be heavily contaminated. The geologic and soil material that overlies the aquifer influences the relationship between groundwater quality and surface activities.
– Deeper wells typically pass through multiple impermeable or restrictive layers. These decrease the rate at which surface water can reach the aquifer.
Hence, it is essential to talk to the driller who had installed the well regarding the hydrogeology of the site. You must also seek a copy of the well log. The log is a record of geologic formation and well construction.
All wells indeed need protection, but it is especially important to maintain wells that lie in the vicinity of a vulnerable or shallow well.
What Needs to be Done to Prevent and Get Rid of Contamination?
Most state regulations insist on good well location by requiring a separation distance of at least 100 horizontal feet from a well that is newly constructed and the source of contamination. For sewer lines and septic tanks, about 50 feet is the required setback. Some counties may, however, have a larger setback requirement.
Contamination related to missing grout seal or inadequate well cap would result in the growth of coliform bacteria in well water.
The first step in managing an existing private well revolves around annual testing for coliform bacteria. The test can be arranged via a certified laboratory. You may also try looking for home test kits.
If the well test shows the presence of coliform bacteria, sanitary well caps can come to the rescue. This can help solve the problem, especially if the well contains small amounts of bacteria.
You may sanitize your well with chlorine by yourself or by hiring professionals. If you are doing it yourself, disinfect the well with a 100 ppm bleach solution when the system is opened for repair or maintenance activities. Different levels of chlorine pellets, chlorine, or powder can be used based on the well's depth. A high-level chlorine test kit is recommended when cleaning with chlorine so that you avoid adding excessive chlorine that may be hard on the pump or other well parts or too insignificant amount of chlorine.
If well maintenance seems to be too complicated, you can always reach out to the professionals. Our team of experts can guide you with your well management issues.
Give Ries Well Drilling Inc a call to answer any questions you may have about well water drilling, well water maintenance, or anything well water-related. We can be reached at (586) 784-9516!
We provide Water Well Drilling Services in the following Michigan Counties: