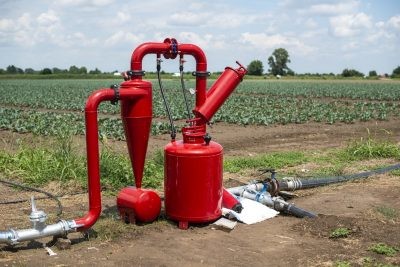 Private water wells have gained immense popularity in the recent past, and there are many reasons for this. To start with, homeowners with a private water well can rest assured knowing they are getting clean and safe drinking water. Second, these homeowners are also protected from humongous water bills. Third, they also save tax.
In Clarkston, MI, however, good water quality continues to be the prime reason why homeowners choose to drill water wells in their homes. Water obtained from water well is free of chemicals and is, therefore, healthy and safe. If you are planning to get private water well installed in your home, you are making a smart choice. However, know that drilling wells aren't easy — there is a lot more to this than just hiring the right contractor. We dedicate this article to sharing with our readers everything they must know before they initiate the process of digging a water well in their home.
Apply for a Permit
In Clarkston, MI, you can dig water wells on your property only after getting permission from the local government office.
So, before you hire a contractor to do the job, visit the local government office and ask for permission. Moreover, speak to someone who deals with water well permits and have them to explain to you the kind of permit you must apply for. If you think you do not have the time to do all this, hire a professional and have them explain to you your local water well drilling rules and the procedure of applying for a permit.
You may not like the idea of making frequent visits to the local government office, but know that drilling a water well on your property without a permit can land you in legal trouble.
Ask an Expert to See If Your Property Can Even Have a Water Well
Getting permission is not the only thing you must do. Before beginning drilling work, ask your contractor/private water well expert to check if your property can have a well. If your water well expert thinks that the well dug on your ground will run dry, it's best to stall the drilling work. There is no point in spending thousands of bucks only to realize the water table underneath your property is too low. Similarly, you must also have your water well expert check and let you know if the water underneath your property is suitable for everyday use. If the water quality is not good, drilling a well does not make any sense.
If you do not want to hire an expert, you can simply talk to the neighbors in your area and ask them if a water well worked for them. If it didn't work for them, chances are it won't for you either.
Drilling a water well is a task that requires time and money. You will spend days finding the right contractor and then you will pay them a good deal of money to do the job properly. Therefore, tread with caution. You do not want to waste money only to find out your water well is illegally constructed or your property cannot have a water well. We hope the suggestions in this article will help.
Give Ries Well Drilling Inc a call to answer any questions you may have fixing your water well water. We can be reached at (586) 784-9516!
We provide Water Well Drilling Services in the following Michigan Counties: