A Short Guide to Water Well Ownership and Dealing with Minerals in Ortonville, MI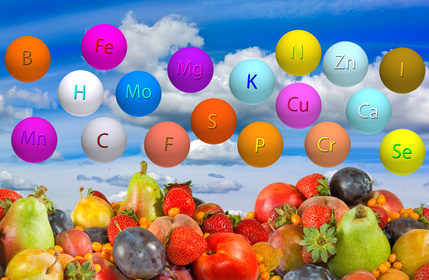 Having a well can do wonders for your household in Ortonville. It gives you access to clean and safe drinking water at your disposal, provides tax cuts, and is a lot friendlier for the environment. However, the safety of the well water is not guaranteed, and should always be a top priority.
This guide covers some of the things a water well owner in Ortonville, Michigan should know about their system and underground minerals. The occurrence of at least one of these minerals is very common and this guide will help you develop some understanding of the entire well drilling and installation process, and how to keep your water safe for your family.
What problems can underground minerals and other contaminants cause in Ortonville?
Calcium and Manganese:
These two are the most commonly occurring materials that form and become a part of the water well when the limestone comes into contact with water. These two are generally non-toxic but can cause problems when it comes to well plumbing.
Iron Coupled with Manganese:
These two minerals combined are often found in groundwater. As a consequence, they turn the water muddy and murky and cause the water to taste like metal. Although they are not particularly harmful for human consumption, care should still be taken because too much iron concentration can make people sick.
Sulfur
Sulfur comes in two forms: sulfates and sulfides. They can get into the water as a result of minerals found in deep underground rocks. Sulfur smells incredibly bad, much like rotten eggs. Sulfur can also cause blockages in the plumbing of your water well system.
Nitrogen
Nitrogen makes its way to the ground from the atmosphere via plants. Nitrogen and its compounds can have a significant negative health impact on people and make matters very serious for infants up to the age of six months or so.
How can these issues be handled effectively?
The best solution for the residents of Ortonville for the problems caused by these minerals is to have your water well tested by a licensed professional at least once a year. They'll be able to identify these mineral-related problems before they get out of hand. If left unchecked these problems can worsen and create major repercussions both to your system and your health.
The methods professional well drillers for Ortonville may use to deal with these contaminants, especially sulfur, include making use of chemicals such as hydrogen peroxide and chlorine. These substances can act as solvents to the contaminants. You can also have your well drilling service provider install systems such as reverse osmosis and nano-filtration, or even a negative ion-exchanger that will take care of chemicals such as sulfur and nitrogen.
Looking for the Best Water Well Company for the Ortonville, MI Area?
To make sure that your well runs effortlessly and does not pose a problem to your loved ones, you need the best well drilling company for the Ortonville area that is not only willing to do the job efficiently but also perform above and beyond the basics. The water well drilling professionals at Ries Well Drilling will provide all that and more. We want to make sure that your well always provides clean and safe water for everyone in your household to enjoy. Get in touch with us today with any questions you may have. We offer both well installation and ongoing water well maintenance in Ortonville and throughout Southeast Michigan.
We provide Water Well Drilling Services in the following Michigan Counties: