The Top Water Well Benefits That You Should Know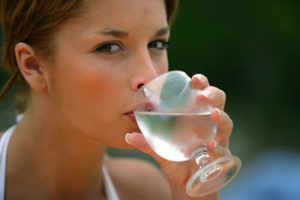 We all know that water is a necessity. It is essential for survival but, unfortunately, not everyone is given the privilege of a good water supply. We all know that it's hard to go through daily activities without an adequate supply of clean water. After all, cooking, bathing, and cleaning involve the use of water. Without a reliable source, it can be difficult to accomplish these tasks. It can hinder productivity and result in a lower quality of living. Fortunately, personal water wells are now accessible for those who need it, and provide these top benefits.
A Water Well Can Promote Better Living in Macomb County
Those who are living in remote areas often have trouble maintaining a productive and comfortable life. They often find themselves doubling the work to accomplish basic activities like washing the dishes, cleaning the house and bathing. They may even be dependent on water deliveries. Luckily, they have water well drilling as an option. Once this project is successful and the well is installed, they can enjoy a constant supply of water for their daily needs. No need to depend on outside sources for peace of mind.
A Water Well Can Be Good for Businesses in Macomb County
Apart from providing a better quality of living to homeowners, it can also give great advantages to business owners. A water well installation can provide a virtually unlimited amount of water that will last a lifetime. This means businesses won't need to depend on municipal water sources and can reduce their utility bills. Businesses can maximize their water wells even further. They can start a laundry shop, car wash, or even a water refilling station. Someone who can take advantage of a personal water supply will definitely reap its benefits, especially during the summer.
Water Well Drilling Can Power Up Your Home in Macomb County
These wells provide water supply and, amazingly, can also generate geothermal power to homes. This is a very cost-effective method of creating auxiliary power without destroying or affecting the environment. What more can you ask for?
Professionally Drilled Water Wells Last a Very Long Time in Macomb County
Now you know what a personal water well has in store for you. But remember, this type of project is not something just anyone can do. Special equipment is needed and there's also the issue of Michigan's rules and regulations to follow. You'll need the help of trained professionals who are certified and experienced in water well drilling.
For More Information on Water Well Drilling in Macomb County, Michigan
Take control of your water source and reap all of these incredible benefits with a personal water well. With the help of a professional well drilling company, you'll always have clean, reliable, and safe water ready for whatever you need. Ries Well Drilling is a company with a proven track record when it comes to water well installation and maintenance in southeast Michigan. Their team experts are ready to serve both residential and commercial customers in Macomb County. Give them a call to book a consultation today!