3 Reasons to Talk to Your Lapeer County Well Drilling Company about Winter Maintenance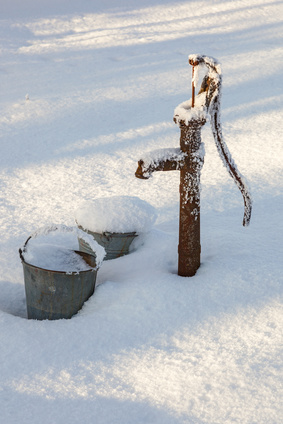 Have you noticed the nights getting cooler yet? You may be thinking about what happens if your water well ends up having a freezing problem this year. A lot of issues can occur with a water well in winter. But don't worry. If you talk to a professional well-drilling company about what you can do to prevent those issues, you have nothing to worry about.
The best thing you can do is to have a well-drilling company do a maintenance check on the well and your plumbing before winter hits. It will ensure your well will last throughout the winter no matter how cold it becomes. Here are three reasons why you must talk to your Lapeer County well-drilling company about winter maintenance.
1. Water Becomes a Major Problem When It's Frozen
Water expands when it's frozen. It becomes 110% larger than its initial volume, which will lead to ice blockage and pipes bursting. It's exactly what you don't want when the winter comes along. It will prevent you from having hot showers to warm up, not to mention that nice cup of hot cocoa.
To prevent that, contact a professional well-drilling company about the heating system working efficiently. It's not just making sure the water heater is in good condition. There are other precautions your well-drilling company takes to make sure your water is just the right temperature so you can use it anytime.
2. The Strength of Your Plumbing is Crucial
Even if your water stays at the temperature it needs to be, it'll be no good if there's something wrong with the pipes. You're going to need to make sure that none of your pipes are damaged, loose, or weakened in any way. This will not only make sure your pipes can handle the winter, but it will also make sure no unwanted particles get into your water.
Sometimes, a faulty pipe can allow metals and minerals to get in your drinking water and you wouldn't want that. Contact your well-drilling company about the water well's other equipment as well. None of those should be damaged or out of order. This is why well maintenance checks are extremely important.
3. Get Any of Your Other Questions and Concerns Answered
Any concerns you have this winter should be discussed with your Lapeer County well drilling company right away. No one wants to deal with water resource problems during the holidays. Your private water well is for your enjoyment and to help you financially, since you won't be paying water utility bills anymore. The money you've saved can now be used for more important things, like presents, sweet treats, and fun holiday events.
Looking for a Lapeer County Well Drilling Company to Handle Winter Maintenance?
Don't let the ice from Michigan's winter affect you inside your home this year. Contact Ries Well Drilling today to make sure your well is in great shape so you can relax knowing you are taken care of.
Ries Well Drilling is headquartered in Macomb County, Michigan and provides water well maintenance in Lapeer County, Oakland County and St. Clair County.
Call Ries Well Drilling: 586-784-9516