Lapeer County Well Driller Explains What to Expect when Buying a Home with a Water Well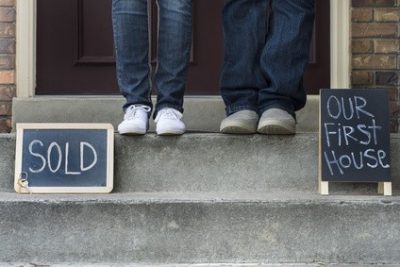 Michigan spring and summers are the seasons for house hunting. While out shopping, what if you find a home that has a water well instead of municipal water?
The good news is, buying a home with a well means you can kiss your water bill goodbye. Also, as long as the well is installed correctly, you will not have the installation costs which is often the larger expense for well owners. Instead, you can immediately start enjoying your own private water source.
However, there is some homework home buyers need to do in order to ensure the well is in good condition and that the water is of high quality.
Have the Water Well Tested
First and foremost, don't buy a home without having the well tested first. The most important test to conduct is checking the water safety and purity. You can take a sample of the tap water and then send it off to a local water testing lab for a full report on what is in the water. Or contact a local water well maintenance company to perform the test for you.
These tests will typically check for PH levels, hardness, and turbidity. They will also test for viruses, chemicals and other contaminates that may not be visible to the human eye.
If your water passes the test, you will still want to have the well water tested once a year to ensure it is safe to use.
What to Do to Fix Well Quality
If the test does reveal certain contaminants, talk to a local water well maintenance company about installing a filtration system if you are interested in buying the home.
While some water filtration systems can eliminate several minerals and other impurities, there may not be a one size fits all treatment that can work for every well system and water pressure. For this reason, it is crucial to consult with a Lapeer County well drilling professional to help you choose the best filtration method.
For example, all well treatment systems have a minimum flow rate, requiring a certain amount of gallons per minute. A well drilling professional can inspect your pump to make sure it is capable of producing what the treatment system requires.
Expect to Schedule Regular Maintenance
In order to keep your well system in top-notch condition and ensure the highest quality of water, contact a Lapeer County well maintenance company to test your water, keep your filters clean and provide routine inspections.
Also, if there is a small repair that is revealed during an inspection, you can address the issue before it turns into a larger expense.
Looking for a Lapeer County Well Maintenance Company?
Have you found the perfect home in Lapeer County but need a water well professional to review the current well system?
Contact Ries Well Drilling today by calling 586-784-9516. Since 1983, Ries Well Drilling has been providing, water well installation, maintenance and repairs. Call today to get FREE estimates for your well drilling needs.