3 Reasons Well-Drilling Is More "Green" Than Most Michigan Residents Think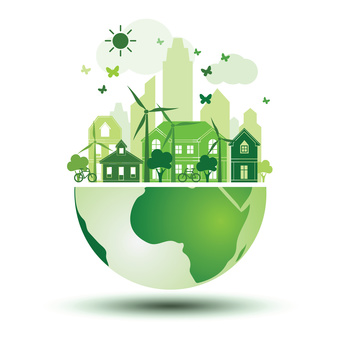 If you care for your and your family's health, you must care about the environment as well. Well-drilling has helped the environment and families drink clean water for decades. With a personal water well, you will save money, have control over your water source, and protect the environment.
To efficiently do all these things, you need to make sure you have a Lake Orion well driller on your side. When a water well is set up by a professional, its benefits will last much longer and will be an advantage in your life. Here are three reasons well-drilling is more "green" than most Michigan residents think.
1.  Save Money and Use as Much Water as You Need
If your southeast Michigan property has a lot of landscaping, you may end up with a high water bill from your utility company. That can prevent you from enjoying your land as you should, or force you to remove some of the beloved landscaping to save money.
When you have your own personal water well, you can use as much water as needed. You'll be free from the worries of a high water bill because you'll have no bill.
You also won't need to purchase bottled water if you're hesitant about drinking the tap water in your home. Your Lake Orion well-drilling company will include a filter with your well preventing any harmful metals, chemicals, and other materials from getting into your water. Your health and your environment's health are the top priority.
2.   Improve Your Plumbing
Having a personal water well with fresh water prevents your plumbing from eroding and ruining the water system in your home. Poor plumbing can also cause pipes to burst in the home or in the ground and we don't need pipes to oxidize and rust.
Instead of letting eroded metal linger in the ground, hire a professional well-drilling company. They can ensure you have clean, filtered water and working pipes.
Another advantage to having your own personal water well is having a reliable well-drilling company available when you need them. Whether it's for maintenance or repairs, you'll have someone you can count on ready to help you out. That's better than waiting for a second-rate plumbing company or waiting for your utility company to attend to your water needs.
3.  Professional Well-Drilling Equipment Protects the Environment
Some people expect large, well-drilling equipment to damage the land it's piercing. But in reality, there's no need to worry at all because the ground is evaluated before any drilling starts.
A professional well-drilling company and their many years of experience will make sure your property will not be damaged.  Everything will be checked and once water is found, you can look forward to your new water well.
Hire a Lake Orion Well Driller
Ries Well Drilling Inc. is a professional and environmentally-friendly well-drilling company. If you are looking for a Lake Orion well driller, we extend our services throughout Macomb and Oakland County.
Call Ries Well Drilling: 586-784-9516