Is drilling a water well the right choice to make?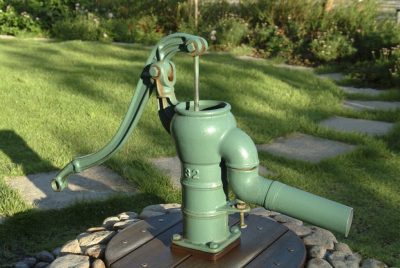 Those homeowners who live in remote, rural parts of the country all well aware of how wise it is to have their own water well. That's a given. However, there are additional reasons why inviting in a water well is a wise, prudent choice. And, this has little to do with where in the country – or even your county – you reside. In other words, you don't have to be a country dweller to have a well.
Sound reasons to have your own water well
Perhaps the most popular, shared, prevalent reason homeowners choose to drill their own water well is because they take great comfort in knowing the precise source of their drinking water. City water is treated in various ways depending on where you live. And, those health-conscious homeowners who prefer to stay as natural and pure as possible in all they consume, are drawn to the notion of knowing exactly how the water they drink, cook with and bathe in is treated.
Another reason people prefer their own water wells is because of the cost savings. Once you draw your water from your own well, say good-bye to water bills; bills that are somewhat beyond y9oru control and can fluctuate dramatically from month to month depending on your usage. Homeowners enjoy the freedom of being able to water their lawns and plants without worrying about how much it's going to cost them next month.
Since water wells have existed for many, many years, they have progressed, just as everything else has. This means they are more accessible today – thanks to technology. This is good news because, regardless of your intent, for residential or commercial purposes, a water well significantly upgrades the home's or building's water supply system. And it's more available to you than you may think.
Drilling Your Own Water Well – Initial Steps and Process
There are a lot of factors that come into play when it comes to drilling a water well. These factors include the quality and depth of the soil and water table. This process, on average, can take just a few days but that's just one part. Once you access water from your well, it has to be tested to make sure it is healthy and safe to consume. This water can contain bacteria, nitrates or fertilizers so filters need to be installed to makes sure the water is clean, safe, and healthy.
Keep in mind, you can't just test the water once and call it good. A professional well driller should come by periodically or regularly to test and maintain your water and your needs. It's also important that you monitor your water and your well as a routine part of your homeowner's responsibilities. Check your water and notice any alterations to its taste, smell, and color. It's imperative that you carefully assess your water routinely – your health and the health of your family is at stake.
We provide Water Well Drilling Services in the following Michigan Counties: