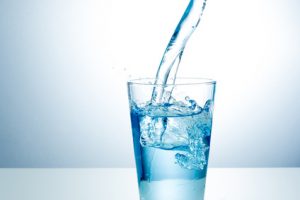 It's good that you've made the decision to have a personal water well installed for your home or business. The next step is to make sure the water well is installed correctly. If you want it to be done right, you'll need to work with a reliable Imlay City well drilling company. They need to have both expertise and excellent customer service. To confirm that your well drilling company has both of these important qualities, look for these three factors.
Is The Well Drilling Company Properly Licensed and Trained?
When looking for a reliable Imlay City well drilling company, you want to make sure they have a valid license. Their staff also needs to be correctly trained to handle the water well drilling project. Don't be afraid to ask the company about their licensing. If they are professional, they will be happy to assure you of their dedication to providing a quality service.
But how do you determine whether the team that would be working on your well is professionally trained? A good way is to straight up ask the company how long they've been in business. See if they've been serving your community for a number of years. That shows that they know what they're doing and they're also familiar with local conditions. Their years of experience and legal validation are the foundation of their professionalism.
What Does the Community Think of This Well Drilling Company?
The well drilling company's reputation with the community is important. If they have a good reputation, it shows that they have good customer service. Since you're investing in a new and personal water well, you want to make sure you're working with people who are cooperative, respectful and understanding about your needs. Because you won't just be seeing them for the installation of your well, but for the years of maintenance and repair work down the road.
Checking the work history of the Imlay City well drilling company is one way of making sure they're reliable. And look for reviews and testimonials from past customers online. If you're hearing good things, then you can look forward to high-quality customer service.
Does The Well Drilling Company Put Your Priorities First?
The main reasons residents of southeast Michigan have been considering switching to well water comes down to control and savings.  They want to have control of their clean water and to save money by no longer paying monthly utility bills. If you're also looking forward to enjoying these benefits, let the company know of your expectations so they can make sure everything meets your requirements.
After installing the well, a reliable well drilling company should also test the water coming out of it. Until the water is as fresh as it can be, they should make the necessary adjustments.
The water should also be pressurized and filtered. To make sure you get the results you're expecting from your well drilling company, you should ask what type of tests they do. That way, you'll have a better understanding of the new water system installed in your property.
Quality Imlay City Well Drilling Service
When you do your own type of background check on Ries Well Drilling Inc., you won't be disappointed. They've extended their services out to Macomb and Oakland County residents to provide the highest quality Imlay City well drilling service possible.