How Water Well Drillers Fix Common Problems in Clarkston, MI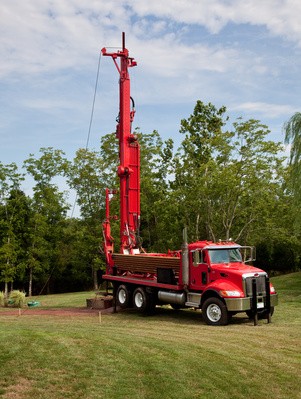 A water well system can be quite complex but it's worth it to be able to enjoy water that's completely in your control. That's why it's important to always keep it in good condition. Just think about all of the things you do that require water like drinking, bathing, washing, etc.
Even more important than having running water is having clean, potable water. Having a properly maintained water well will ensure that will always be the case.
Water wells must be properly maintained to keep their integrity. In this article, we will address some of the ways Ries Well Drilling addresses the most common well problems.
Getting Rid of Dirty Water
Dirty water is a huge problem that should not be taken lightly. Apart from its off-putting color and smell, dirty water is simply not safe and has the potential to host a myriad of water-borne illnesses.
The first thing we do is inspecting and testing the well to find out the cause of the contamination. It can be rusted features, missing components, activities near the wellhead, leakages, and more. We make sure to understand the problem before we jump in to address it. That way, when we implement a fix, it will be the right one to prevent the issue from happening again.
We also offer preventive chemical well cleaning services to help dissolve grime and debris that may build up. This makes it easier to remove and prevent that nasty stuff from getting into your drinking water.
Each well is different so custom cleaning services are always provided for each site.
Fixing Low Water Pressure
Just like any other well problem we come across, we first look to diagnose the cause of the issue. Often the issue is a combination of smaller things that can easily be fixed, but sometimes the situation calls for the replacement of some components. For example, the pressure regulator might need a replacement.
There are many things that can cause low water pressure, so we prepare and strategize for all situations. We also provide constant pressure systems that can be installed in existing water well systems. Constant pressure systems help eliminate water pressure variations and are recommended if you regularly experience low water pressure in your household.
Working with the Best Well Drillers Service Clarkston, Michigan
At Ries Well Drilling, wells are what we know. As a company that's been around since the 80's, we have a vast wealth of knowledge in the field. We have built a reputation for quality work and professionalism among the customers we have served.
If you are looking into having your very own water well installed in Clarkston, MI, we can help. Our services also include maintenance and repairs to make sure your water is always flowing. Such an important resource shouldn't be left at the hands of other people. Take back control of your water. Give us a call today 586-784-9516.
We provide Water Well Drilling Services in the following Michigan Counties: