How to Plan a Well for Water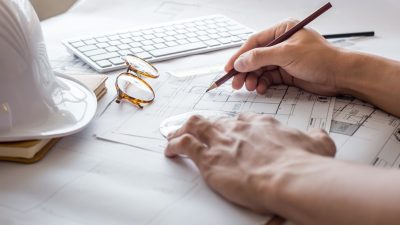 Water wells are a great source for water supply but need to be planned before you can jump into the building phase. There are a few steps that you need to follow when you are planning a well for water for your home.
Local Permits
The first thing you need to do is to check your local government requirements on well drilling. They may have a permit form, which you will have to fill out before you can start building your well. You can also get information from your local contractor about any legal requirements that you may need to get.
The Construction
In case your well is low-yielding or dry, it is expensive to repair if the construction process wasn't high-quality. A second well may have to be dug up if the first one's construction wasn't up to the mark, which could be difficult since you may not have enough on the property. While planning a well for water you should definitely get the property checked by professionals beforehand. This is especially necessary if you are buying a new property area to construct a well. Call the professionals to inspect the land before you purchase it so that your money doesn't go to waste.
Experts can look at the type of material beneath the ground's surface and gauge an idea about how successful the water well would be. Neighbors in that area will also be able to tell you about the quality and quantity of the water supply.
The Water Supply
The second thing you need to do while planning a well for water is to explore the quality and quantity of water which is available. Homeowners may find that their well is low-yielding or completely dry after building the whole thing. This is a huge waste of time, effort, and money. Your water well might be low-yielding due to seasonal or natural water tables, geological conditions, or interference with other water systems. You should get the property where you are planning to get well drilling conducted checked by professionals first.
The Quantity of Water
The water should be enough to meet basic needs of homeowners. These can include the following:
Everyday use: There should be enough water so that everyday activities aren't hindered. Water for cooking and drinking, as well as plumbing, should be there. Water needs to be running through the automatic washers, dishwashers, appliances, showers, bathtubs, and toilets regularly so that homeowners don't face any issue.
Seasonal use: In some seasons, water use increases. Car washing, lawn watering, swimming pools, and many other activities are season dependent.
Special uses: On rarity, water is needed for crop irrigation, animal watering, and water treatment.
Fire protection: Usually local fire departments have access to large quantities of undrinkable water but in emergency cases may use local water supply systems.
While planning a well for water, you need to take into account the guidance of professional well drillers. They can help you plan better to ensure that you have a running well for water supply. Give Ries Well Drilling Inc a call today for more information on how to plan for a water well. We can be reached at (586) 784-9516 for all your water well needs!
We provide Water Well Drilling Services in the following Michigan Counties: