3 Common Questions Asked by Those Considering a Water Well in Holly, Michigan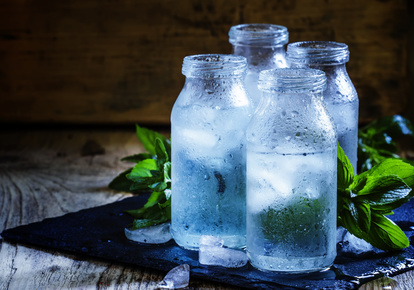 Whether it's for commercial or residential purposes in Holly, Michigan, opting for a water well is a big decision. Many people understand that getting a water well is a big investment and one that can turn into an asset with numerous benefits. However, what a lot of people don't understand is the drilling and installation process that leads to the final product.
To ease some of these confusions, we have curated a few of the most commonly asked questions and their answers. Whether you've already talked to us about a water well drilling services in Holly, MI, or you've been considering this decision, you can feel more comfortable and confident going into this situation knowing you have all the right answers and clarifications.
How do you determine if the area is fit for a water well?
In order to find out whether the area is fit for a water well or not, a thorough check of the topography is carried out. A water well service provider such as Ries Well Drilling will inspect the property to see if the water that is underground is contaminated with any impurities or not.
Apart from this, the flow of the water and potential installation location is also examined. That's because the well cannot be near bodies of water that might be contaminated with pesticides or other harmful chemicals. This is the preliminary check that is performed to determine whether the water is safe for consumption purposes. Once the quality is assured, only then can we move on with the rest of the process.
What is the water testing process like?
The water testing process is where the well drilling company servicing Holly, MI steps in to check the water quality. The tests are conducted after the well is installed and at least once every year to make sure that the water is always safe to drink. Certain pollutants can travel and seep into the water through the ground, so this is an important precautionary measure to ensure safe drinking water.
How deep should the well go underground?
This is a frequently asked question and it is relative to each region. The depth of the well depends on how deep we'll need to dig to reach the water source.
The depth of the well is pre-determined by the hydrogeology of the area. There's no one answer for every location, even if they may seem close to each other. That's why a well drilling company performs thorough tests and inspections before any installation work is done. After all, you don't want the equipment installed only to find out that it can't get to the water source.
Looking for the Best Well Drilling Company for Holly, Michigan?
We hope that this article answered some questions that you may have about the basics of well drilling and the installation process for Holly, MI. If you need other questions answered, feel free to get in touch with the experts at Ries Well Drilling. With our years of experience, expertise, and wide-spread knowledge, we can help you out and get any questions clarified for you. Give us a call today for a free quote on water well installation and maintenance services to Holly, Michigan residents.
We provide Water Well Drilling Services in the following Michigan Counties: