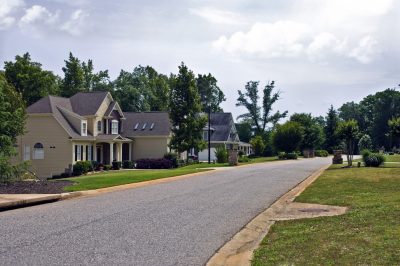 In the recent past, water wells have gained immense popularity. They ensure a clean water supply, and therefore, have become a favorite of conscious homeowners. However, the decision to get a water well requires careful planning. Before you begin with the building phase, here are a few things you must take care of first.
First Things First: Get Your Local Permit
When it comes to water wells, most local governments have very specific requirements. Therefore, before you start with the building phase, make sure to ask your local government for a permit. In most cases, local governments provide homeowners with a permit form that they must fill and submit. If you are not sure about the rules and regulations about well drilling in your area or are confused about how to get the local permit, seek help from your contractor.
Make Sure to Get Your Property Inspected by an Expert
Once you have your local permit in hand, the next thing you must do is call a water well expert and have them check your property to see if a water well will work on it or not. If the area underneath the ground is dry, the water well won't work. Similarly, if the area is low-yielding, there is no point in building a water well.
Water well construction is a task that requires time and money. Water well constructed improperly or on a dry or low-yielding land won't work. Thus, to save their hard-earned money and precious time, homeowners should get the property checked thoroughly by an expert before beginning with the building phase.
Make Sure There Will Be Ample Water Supply
When the expert you have hired to check your property is doing their job, make sure to ask them about the quality and quantity of water that will be available to you after the water well has been constructed. Sometimes, water wells do not yield enough water during specific seasons when the water table begins to run low. Homeowners planning to get a water well constructed on their property must know these details to save their precious time, energy, and money.
The water coming from the water well is primarily used for three purposes: to meet one's everyday needs, to meet one's seasonal needs, and sometimes, to meet special needs. Let us get into the details here.
Once you get a water well, you will most certainly be using it to meet your everyday needs, such as cooking, drinking, cleaning, washing clothes, etc. Some of your appliances, such as your dishwasher, washing machine, showers, etc., will also use the water coming from your water well. Before getting a water well constructed, homeowners must make sure that the ground underneath has enough water to meet their everyday needs.
Other than their everyday needs, homeowners will also need water to meet their seasonal needs, such as for watering their lawn and filling their swimming pool, etc. Finally, once in a while, they may also need water for special uses, such as for washing their car, irrigating their garden, etc. Before building a water well, homeowners must make sure that the water well they are constructing will be able to supply water for all the above purposes.
The Final Word
It cannot be reiterated enough that water well construction is a task that requires time and money. Thus, homeowners planning to get a water well must take care of the above-mentioned things before beginning with the building phase to save themselves the hassle of constructing second water well.
Give Ries Well Drilling Inc a call to answer any questions you may have about well water drilling, well water maintenance, or anything well water-related. We can be reached at (586) 784-9516!
We provide Water Well Drilling Services in the following Michigan Counties: