Here's the Maintenance Manual for Private Well Owners – Part 1.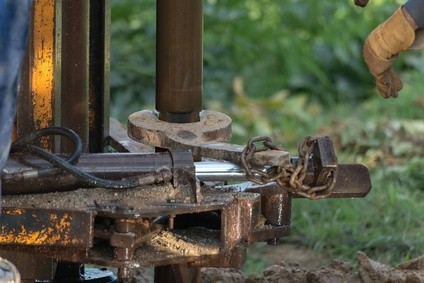 As a private well owner, you have a responsibility to ensure your water is safe for use. It's imperative to understand at least the basics about well water maintenance. Think you know all the basics about wells? Do you know how to identify and fix well issues? You might be surprised once you read to the end of this maintenance manual for private well owners.
But before we even go further, we'd like to state that this is by no means an official owner's manual. Nevertheless, it will certainly steer you in the right direction to make more informed decisions for proper well maintenance.
While we have created Volume I and Volume II, please note that both manuals cover the basics of private well ownership. In this post, however, we will focus on Volume I.
Let's get started.
Embrace preventative maintenance
Unfortunately, this is something that nearly 80 percent of the private well owners never consider, according to the National Ground Water Association (NGWA).
Failure to have your well inspected regularly can mean allowing small and easily correctable problems to develop into bigger issues, which can prove quite expensive to fix. By drinking water from such a well, you're also putting your health at risk.
Embracing a preventative maintenance approach is worth it. Just imagine what would happen if you were to drive a car tens of thousands of miles without any safety inspection. Don't wait until disaster strikes to act.
The Four Essential of a Well Inspection
A professional well check-up involves the following:
– Flow test
– Well equipment inspection
– Water test for the presence of certain contaminants like coliform bacteria and nitrates
– A written report documenting the results of the check-up
Don't Try Servicing Your Private Well the DIY Way
Many private well owners who opt for the DIY approach when servicing their wells usually end up regretting their decisions. There are countless cases reported by the NGWA where homeowners created even more costly messes.
Even the simple task of removing a well cap can create a loophole for contaminants to enter into your water source. There's also the risk of accidentally dropping your tools into the well. Cases involving submersible pumps come with a potential risk of electrocution.
Repairs and maintenance is a task for the trained and experienced professional water well system contractors. They do not only have the right set of tools and equipment for the job, but also know the techniques to use and ensure your water conforms to the accepted safety standards.
Here's the maintenance checklist for private well owners:
– Whether it's constructing or servicing a private well, make sure you hire qualified and licensed or certified water well professionals.
– Ensure the water is tested for the presence of bacteria at least once a year
– Schedule a water test any time you notice even a slight change in color, taste, or odor
– Avoid keeping any type of hazardous chemical or substances near your well
– Inspect your well cap regularly for any potential defects
There you have it! This is only a part of the basics, though. For more information, check out the Volume II manual.
Give Ries Well Drilling Inc a call to answer any questions you may have about well water drilling, well water maintenance, or anything well water-related. We can be reached at (586) 784-9516!
We provide Water Well Drilling Services in the following Michigan Counties: