Having your own water well is great – But plan before your drill!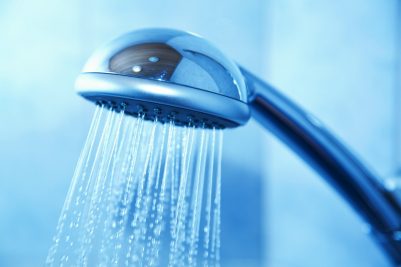 People throughout the United States are realizing the benefits of having their own water well. There is a great satisfaction and security in owning – and having full control over – your personal water supply, as any homeowner with a private water well will tell you.
But, the allure and excitement of getting your own water well on your property must be tempered. Before you can bring in the contractor and start drilling, you must first invest a tremendous amount of forethought and planning.
Here are the steps that must be taken in advance of drilling your own private water well.
Get your permits. Your initial step, before doing anything else, is to go to your local government office and find out what the requirements in your area are regarding well drilling. This office will have the type of permit, or permits, that have to be completed accurately and thoroughly prior to beginning the building process.
If you have already found the professional water well service provider who will be drilling your well, that could turn out in your favor. Professional contractors will be able to assist you in the permit process and uncovering the legal requirements to help prevent any errors that could be problematic down the road.
Understand what is meant by high-quality construction. If your new well turns out to be dry or very low-yielding, you will invest a lot more money trying to get it right. You might even have to have another well dug up and essentially scrap the first one if it turns out it was not constructed in accordance with the ultimate professional standards. In fact, your property may not allow you to dig up another well and you are not only out of luck, but you're also probably out of money with no well at all.
Before the contractor you have hired begins the process, make sure your property has been thoroughly inspected to make sure it is conducive for a well. Don't spend your money on a well before you have made sure your property can have a well.
This upfront step is fundamental to what is meant by high-quality construction. An experienced professional will assess the material below the surface of your ground to see if a water well can successfully be installed and function optimally. You should also chat with neighbors who also have wells. They can give you sound insight as to what you can expect from your well on your property.
Investigate the quantity and quality of available water. Closely related to the above step, you must find out in advance if your water well will be high-yielding or low-yielding. You need to make sure you will have a sufficient supply of water for all of your needs.
You can't afford to find this out after your well is operating. This is a ridiculous and preventable waste of time and money. It is possible that your well can be low-yielding seasonally or because of geological conditions, other water systems' interference, or the natural water tables. If the professional contractor you are working with checks your property in advance, this possibility will be mitigated before you've crossed the line.
We provide Water Well Drilling Services in the following Michigan Counties: