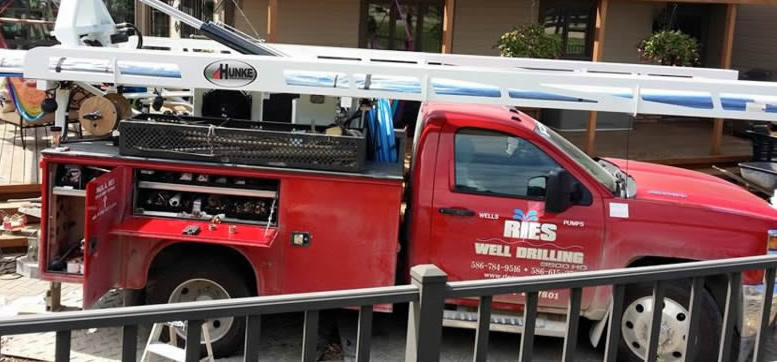 If you have a personal water well, then you're already enjoying the benefits of having complete control of your own water supply. You truly do save money and time having a water well. On top of that, you get to have higher quality water for you and your household. Since so many benefits come with having a water well, it's important to make sure that a professional well-drilling company comes by to do maintenance checks regularly to make sure the well is working properly. Here are three important reasons why personal water well maintenance is an absolute must for any Macomb and Oakland county home.
1. Water Well Maintenance Keeps Your Water Clean
This is the number one reason why maintenance checks are important. Although personal water wells are guaranteed to have softer, more refreshing water, you want to make sure it stays that way. Water wells are low maintenance, but the maintenance is still a requirement to ensure the water in your household stays clean. If you ignore the need for these standard checks, the water quality will diminish. For example, if the filter isn't checked on, contaminants can get into the water you're drinking.
Personal water wells that are configured and maintained correctly have soft, clear water that doesn't have a scent. If you ever notice that your water tastes different, smells different, and looks different, then it's time to contact a Dryden well driller.
2. Water Well Maintenance Keeps Your Water Pressurized
Another great reason to make sure your water well is properly functioning is to make sure the water pressure stays the same. As long as your pressure system is in good shape, water wells pump out pressurized water to the correct areas of a home.
If you ever notice low water pressure when you turn on a faucet or the shower, it's time for a maintenance check. Having the constant pressure system malfunction can be an incredible inconvenience. You can avoid having to deal with that by having the right well-drilling company on board.
3. Water Well Maintenance Keeps Your Well and The Connected Plumbing Working
When your water is clean and pressurized, your plumbing will work flawlessly. Often, public utility services will allow chemicals and minerals to remain in your water thinking that it's okay. However, it may damage your plumbing in the end.
Water wells aren't perfect, but they are a better alternative to keeping your plumbing functional. Additionally, the filter applied to the water system will make sure no minerals that encourage the corroding of your pipes will end up in the water. If you want to make sure it stays that way, talk to your reliable well-drilling company about maintenance checks.
Searching for a Dryden Well Driller?
The best precaution to keep your personal water well functioning is to contact Ries Well Drilling Inc. We are a reliable well-drilling company that services Dryden and the surrounding areas.