Why You Should Only Work with Water Well Pros for Brighton, MI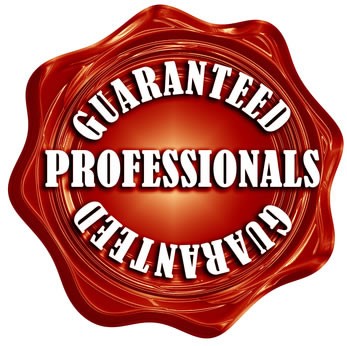 If you're thinking about upgrading your property in Brighton, Michigan, adding a water well is an extremely practical and cost-effective way to do it. Having a private water well is so much more useful for a household than many people realize. Not only can it provide you with a constant supply of fresh clean water but it can also help save you money on monthly bills.
But it's not something just anyone can do. You'll need the help of professional and experienced water well drillers familiar with Brighton, Michigan to get the job done. Here are some of the reasons why working with an expert well drilling company for Brighton is absolutely necessary.
Professionals Reduce Any Risk of Mistakes
Professionals know what they're doing. While you may have read something on the internet that well drilling can be a DIY project, this job is no easy feat. It involves the use of heavy equipment that must be operated by knowledgeable hands to dig the well properly.
Experienced water well drillers are not only well accustomed to their machinery but they know which tools to use under different circumstances. Because they've worked with numerous difficult situations in the past, they know exactly what to do. No guesswork is involved here.
If you've heard stories in the news about damaged underground pipes or cables, you can probably imagine how costly these mistakes can be. Don't take that risk for your own property in Brighton, MI and let a professional water well driller handle it instead.
They Already Have the Right Tools for the Job
The average person in Brighton doesn't have the equipment necessary for water well drilling. They'd have to either buy or rent these complex pieces of machinery assuming they're even allowed to do so. But in the case of a licensed well driller, they'll have the best quality tools to do the job.
Well drilling experts also know how to use the equipment effectively. You can bet that they've spent hours upon hours learning how to operate their equipment and making sure that everyone stays safe while they're using it.
Maintenance Will Be Taken Care of
There are two things you need to do to get a fully functioning water well in Brighton, MI. First is the water well drilling and the second is the water well repair / maintenance.
In order to make sure the water well will serve you for a lifetime, you need to take proper care of it. A well drilling service can perform an annual checkup and also make sure that the well is free of contamination all year round. This will ensure that you always have a clean, safe, and reliable supply of fresh water in Brighton for you and your family to enjoy.
Professionals Get the Job Done Right
Rest assured the licensed well drillers will get the job done. You won't have to worry about issues that may come from the incorrect installation of your water well system.
By working with a professional, you can avoid problems such as leaks, wrong fittings, and faulty equipment which can lead to costly follow-up repairs.
Looking for the Best Well Drilling Company for Brighton, Michigan?
If you're looking to install a new water well or fix up an existing one in the Brighton, MI area, get in touch with the water well experts at Ries Well Drilling. Let the professionals work their magic so you can enjoy the peace of mind of having control over your water supply. Give us a call today!
We provide Water Well Drilling Services in the following Michigan Counties: