3 Reasons to Get a Private Water Well for Your Residential Property in Armada, MI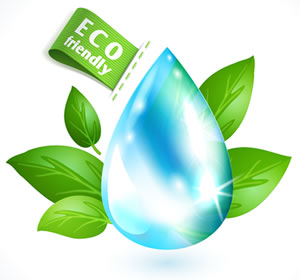 Water wells aren't something you see on most people's property, especially those who live in urban areas. After all, that's what the utility companies are for, right? However, water wells come with some serious benefits that all residents can take advantage of. Especially, those homeowners in Armada, Michigan.
It may seem like a complicated affair, but getting your own water well can be as simple as making the decision and calling a well drilling company that provides service in Armada, Michigan. Keep reading to learn about the many things a personal water well can do for you.
Have Your Own Water Supply and Pay Less for It
Water can be a scarce resource and, in rural areas like Armada, it can be even worse. A water well is the perfect solution if you're looking for a practically unlimited water supply whenever you please. This is means that you'll be in total control of this essential resource.
It will also be a lot cheaper in the long run because you won't have to pay for any monthly water bills. There is an initial investment that consists of a water well pump and a filtration system, but other than that, you're pretty much good to go!
On top of this, having a well water can also make you eligible for different government discounts such as tax breaks. Be sure to check with your local authorities to see what benefits you can enjoy.
Well Water is Healthier and Tastes Better
In the city, water has to be treated by an array of different chemicals to make it safe for domestic use. The water from a well comes naturally purified from the earth, uncontaminated by any chemicals.
Investing in a water well is a great way to avoid all those unnatural chemicals. Also, a lot of people claim that well water that's naturally softened tastes a lot better than city water. They say that it's far more refreshing and gives a better feeling. Could your family enjoy this type of delicious, clean water? Well, you can, since water wells are very cost-effective.
A Water Well Can Also Help the Environment
If you're looking to go green, having a water well is a step in the right direction. The naturally filtered water is a lot easier on the environment than all that water that has to go through different processes from the utility companies. Just think about all those chemicals that have to be drained somewhere after they've done their job.
By choosing to go with a private water source, not only do you cut down on your monthly bill but you also get to help the environment.
For More Information on Water Well Drilling or Hiring a Water Well Driller that Services Armada, MI
If you are looking to have a water well installed in the Armada area that will run smoothly for a long time, you need to work with a reliable drilling company. Look no further than Ries Well Drilling. Our well drilling experts have the knowledge, experience, and professionalism to get the job done right. Get in touch with us today for a free estimate for water well drilling in the Armada area!
We provide Water Well Drilling Services in the following Michigan Counties: