All You Need to Know Before Digging Private Wells in Metamora, MI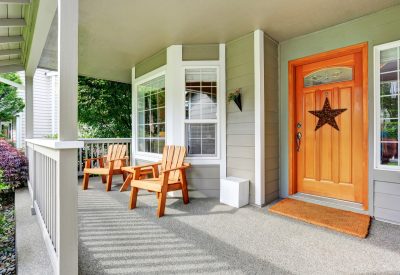 Having a home with a private water source is certainly a nice perk. You can rest assured knowing that you have access to clean and healthy water. Many homeowners in Metamora, MI, also opt for well water because they believe that it is a safer option than water sourced from the municipality. However, before you start installing a private well, you need to understand that drilling a well is not just about hiring a professional. There are quite a few things you need to know and learn before digging private water well.
Secure the Required Permit
The first thing you need to do is seek a permit to install a private water well. Contrary to popular belief, you cannot simply start digging a well without a permit. The first step involves securing permission from local authorities. Thus, if you want to dig a water well on your property, visit the local government office first.
The office personnel will guide you regarding the kind of permit you require. Once you are aware of the process, you can proceed to apply for the permit. If this seems too complicated a process, you can hire a professional contractor. Most professional contractors are well-versed in the rules and regulations and will be able to guide you about the things you will need to do.
Ensure That Your Property can Benefit from a Well
It is not unusual for properly installed wells to run dry or become low-yielding. Wells that are shallow dug instead of being drilled, or poorly located in an arid location are more likely to encounter issues than those that are relatively deeper and professionally drilled, or situated in an area that receives ample rainfall and possesses a high underground water table.
Most Metamora, MI homeowners are forced to start digging their water well again and again. To avoid a hassle like this, you can hire a professional to examine your home location and inform you if digging a well will be beneficial or futile. Besides, you can also speak to your neighbors. They will also be able to give you an idea about whether constructing a private well on your property will yield a positive outcome or not.
Get the Level of Water Table and Water Quality in Your Locality Checked
Testing your private well's water quality is an important step in maintaining a safe and reliable water source. The test results allow for addressing the specific problems associated with water supply.
Regular testing will ensure that the water source is adequately protected from contamination. Whether it is livestock watering, spraying fertilizers, or drinking water, it is essential to test the suitability of water quality for the intended purpose as being aware of the quality will help to make informed decisions about your well water and how you use it.
If the water table in your area is too low, the well will eventually be dry. Thus, before you permit the good installation work to start, ensure you get the water table checked beforehand so that you know that the water level and quality can be trusted and you will be able to receive a decent supply of water.
Give Ries Well Drilling Inc a call to answer any questions about well water drilling, well water maintenance, or anything well-water-related. We can be reached at (586) 784-9516!
We provide Water Well Drilling Services in the following Michigan Counties: