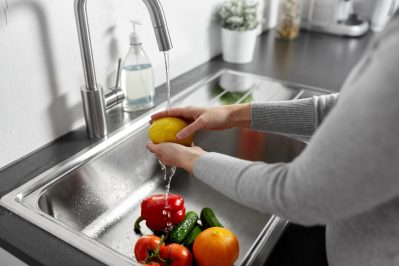 Homeowners in Huntington Woods, MI, must understand that like any other machine, water well pumps also require regular maintenance. When maintained well, water well pumps live longer and experience lesser problems. Homeowners should make it a point to keep the water well pump in good condition as any issues with the pump will not only lead to unwanted expenses but also bad quality water. Similarly, problems with the water pump also cause issues, such as spitting faucets, interrupted water supply, and sky-high electricity bills. In simple words, in Huntington Woods, MI, homeowners who want to keep tensions away and their water well pump in good working condition must get their pump checked from time to time.
That apart, here are a few things they can do to keep their water well pump working in good condition.
Have an Expert Check Your Water Well Pump from Time to Time
The weather in Huntington Woods, MI, is unreliable. It changes very quickly and these continuous weather changes adversely affect the life of water well components. If the weather has led to any problems with the water well, the well will start giving out signals in the form of constant whirring noises or unfamiliar sounds. Further, you will also experience changes in your home's water supply and electricity bill.
Huntington Woods, MI, residents can safeguard themselves against these problems by opting for regular water well checks. While one can check a water well and its various components on their own, it is always better to hire an expert. Tasks like checking water pressure flow and performing water tank tests aren't easy. Therefore, it's best to hire a Huntington Woods, MI, expert to do the job.
Get the Water Quality Tested Annually
To make sure that the water you are getting at home is high-quality and healthy water, make sure to get the well water tested for its quality from time to time. Other than notifying you about water quality issues, annual water quality checks will also tell you about possible insect infestation and chances of ground flooding. Further, water testing is also the only way to figure out if your home's water supply has microscopic contaminants.
So, how is water testing done? Well, you need not get into the details since water testing is a mightly detailed process that requires skill, training, and precision. So, just hire a Huntington Woods, MI, water quality expert
Do Not Ignore the Problem of Hard Water
Hard water does not pose any great health risks. However, it is certainly not good for the health of your water pump as well as the various appliances at your home. Over time, the lead in hard water causes the plumbing pipes to become corroded, and eventually, these corroded pipes start attracting toxic materials and chemicals, which are bad for the health of the various components of a water well as well as the various appliances you use. If you have been getting hard water, get the problem solved as soon as you can.
Concluding Thoughts
Huntington Woods, MI, homeowners must understand that maintaining water well pumps is not difficult at all. All they have to do is indulge in regular maintenance and fix problems before they become big and compel homeowners to write big checks.
Give Ries Well Drilling Inc a call to answer any questions you may have about well water drilling, well water maintenance, or anything well water-related. We can be reached at (586) 784-9516!
We provide Water Well Drilling Services in the following Michigan Counties: